Although board and batten siding dates back centuries, this traditional style has become popular for modern homes of all sizes and styles. Builders use this distinctive siding on its own and combined with other siding options for clean but dynamic home exteriors. In this article, we share everything you need to know about board and batten siding, including what it is, its advantages, and how home designers use it to create attractive home exteriors.
At Nelson Exteriors, we help homeowners throughout the Atlanta Metro area upgrade their homes with James Hardie vertical siding in the board and batten style. Get a free consultation on your siding project by calling us at 678-283-8171.
Board and Batten Siding: An Overview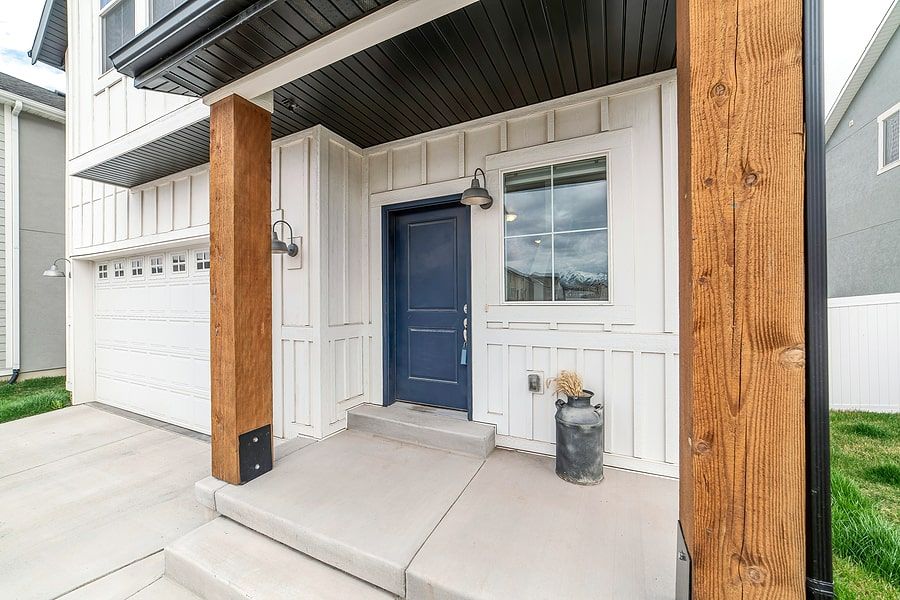 Board and batten siding, also referred to as "barn siding," uses wide boards and narrow strips of material called battens to create a layered, geometric design. Installers place the battens along the seams where the panels connect for an air-tight and water-tight seal. You've likely seen this vertical siding style on homes, barns, and even commercial buildings.
Traditionally, board and batten was used as a replacement to log cabin structures. The style began to grow in popularity throughout the United States in the mid-1800s, and it remains popular today for its simple, rustic appearance. This style appeals to homeowners looking for a country-inspired look or a simple way to add architectural details.
Benefits of Board and Batten Siding
Homeowners in Atlanta and across Georgia and the U.S. love board and batten siding for many reasons, including the following:
Weather resistance: Home builders have used the board and batten style for centuries because it offers excellent protection against the elements. This style can withstand severe weather, including heavy rain and strong winds, thanks to the tight seals.

Versatility: This siding style suits a wide variety of structures, from modest single-story farmhouses to multi-story mansions. Builders can create board and batten exteriors using virtually any material, including wood, vinyl, metal, fiber cement, and other composites.

Durability: Correctly installed and maintained board and batten exteriors last decades, and homeowners can quickly repair damaged sections by replacing individual boards and battens. When builders use highly durable materials like fiber cement, home exteriors boast even better durability.

Aesthetic appeal: Homeowners and builders opt for the board and batten style for its unique, farm-chic appearance. This style can lend any home exterior a homey and provincial feel regardless of the material selected.
Board and batten siding offers a simple, cost-effective way to boost your home's curb appeal. You can choose to use it throughout your home's exterior or on a single accent wall. As the leading siding company in Marietta, and the Atlanta Metro Area, let Nelson Exteriors provide you with a free quote!

How Designers Use the Versatile Board and Batten Style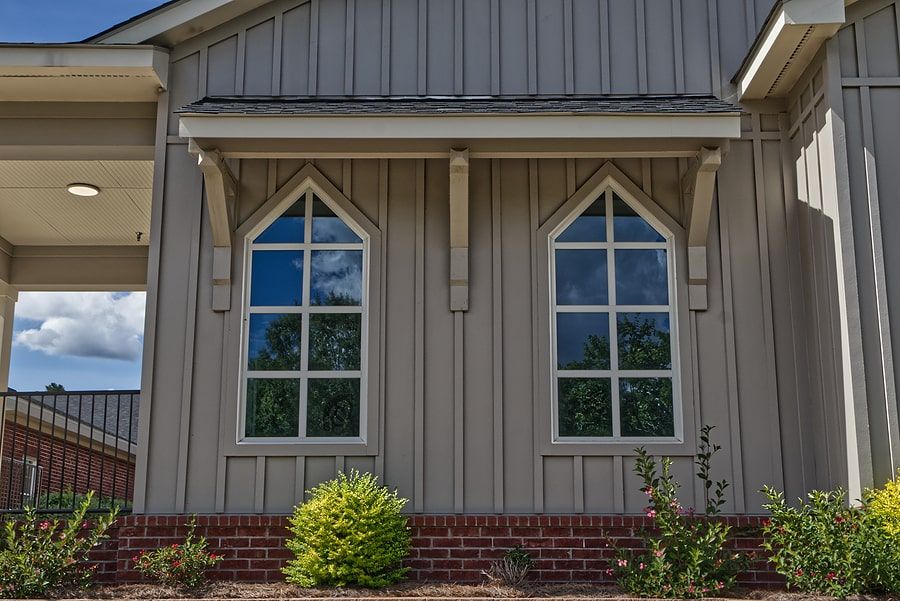 Builders and home designers use board and batten siding for its simple but versatile appearance. They create a range of dynamic effects on home exteriors using different board and batten widths, materials, and colors.
Many Atlanta homes feature this rustic style combined with other siding types and materials, including horizontal siding, brick, and stone. For example, a home may feature horizontal siding with board and batten siding on specific exterior walls or peaks for added architectural interest. Some builders use different colors for contrasting siding types to add eye-catching visual interest to an otherwise simple home exterior.
Designers and builders also use this style as architectural details in home interiors. You may find boards and battens on ceilings and interior walls.
Hardie Board and Batten Siding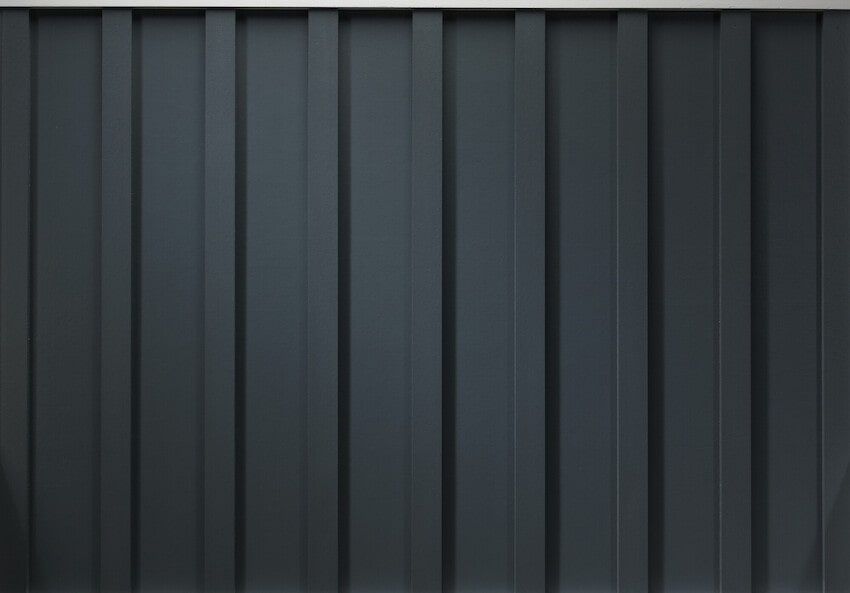 Wood and vinyl are popular material options for board and batten siding, but they don't boast the same durability and long-term beauty as fiber cement siding. Leading home material manufacturer James Hardie embraces the board and batten style with its Hardie Panel Vertical Siding. This brand creates fiber cement panels that mimic natural wood but last much longer.
Hardie Boards look just like real wood and come in a variety of colors, including white, gray, beige, green, blue, and more. The long-lasting baked-on color means homeowners don't have to worry about repainting their boards as they would with natural cedar, oak, or pine. Homeowners who prefer a smooth or stucco look can also find suitable vertical siding from the Hardie brand.
Nelson Exteriors is proud to be a James Hardie Elite Preferred Contractor. We install top-of-the-line fiber cement board and batten siding products to suit any style, from horizontal and vertical siding to wood shake-inspired styles.
Schedule an appointment with our team to explore Hardie board and batten siding options for your home in Atlanta, Marietta or nearby cities. Call 678-283-8171 for your free consultation.