LOVE THE WAY YOUR HOME LOOKS
When you need a reliable contractor for siding, painting, roofing, gutters, decks, windows and doors, put your trust in Nelson Exteriors. We've been serving Marietta and the North Atlanta Metro area for over 40 years!

METRO ATLANTA
SIDING, PAINTING & ROOFING EXPERTS

Nelson Exteriors of Marietta, GA is a licensed and insured contractor specializing in siding replacement, painting and roofing in Metro Atlanta.

KEEP YOUR HOME
LOOKING LIKE NEW
INCREASE YOUR
HOME'S VALUE
AN EXTERIOR RENOVATION OF YOUR HOME IS A BIG PROJECT. CHOOSING THE WRONG ATLANTA CONTRACTOR IS A BIG MISTAKE.

Ask yourself, what if you hire a contractor and then:
Crews cut corners because there is not an on-site project manager
They pad your invoice with work that wasn't actually done
They stop returning your calls
You get stuck with a half-finished project
You've spent time and money and are still disappointed with the way your home looks.
Don't put yourself in that situation, contact Nelson Exteriors for all your home renovation & restoration projects today! Whether you need a contractor for siding installation, painting or roofing we can help. As Marietta's top rated home improvement contractor, we have the knowledge, experience, and training need to get your project completed properly and on time.

QUALITY CRAFTSMANSHIP PROFESSIONAL SERVICES
With over 40 years of experience offering services in the Metro Atlanta Area, we pride ourselves on our ability to provide our customers exceptional quality craftsmanship at affordable prices.

As a family owned and operated small business in Marietta, GA, we remain committed to using the finest quality siding, painting and roofing products to give your property the look you want. Contact us for a free inspection or project estimate!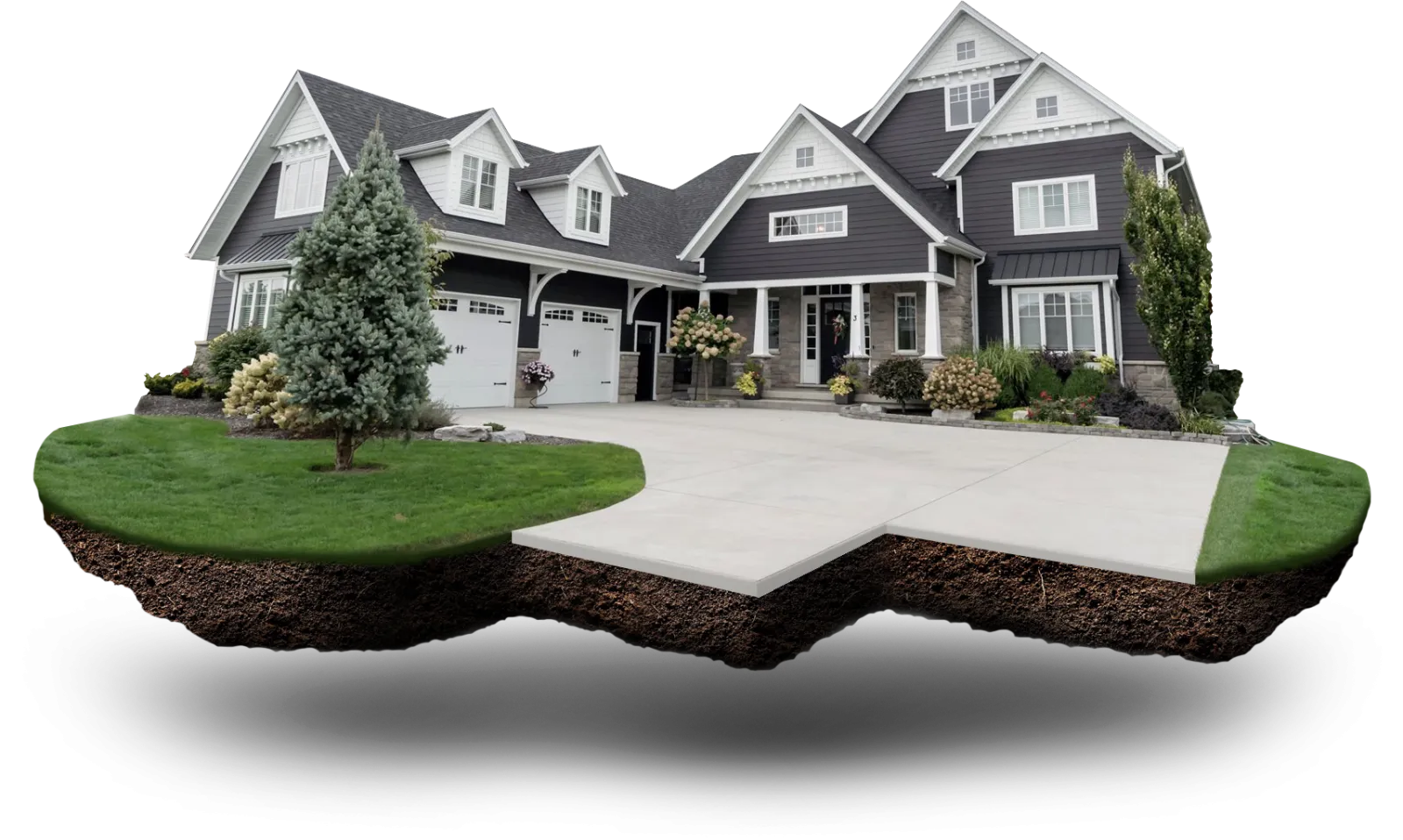 EXPERT RENOVATIONS WITH NO SURPRISES
Making repairs or upgrades to the outside of your home is a big undertaking. At Nelson Exteriors, we do exterior renovations the right way, with no surprises. That's why you can count on us for professional siding repair & replacement, painting, roofing and much more.

You will really like our process and love the way your home looks.
YES, WE'VE WON SOME AWARDS, BUT...
Our biggest satisfaction come from doing the job right, with no surprises, and
seeing how much you love the way your home looks when we're done.
OUR CUSTOMERS REALLY LIKE OUR PROCESS,
AND THEY LOVE THE WAY THEIR HOME LOOKS
Jorge was a great project manager, the various teams who performed the work were diligent, professional and neat. Three separate projects needed to be done, and they were all coordinated well, we are very pleased with the results.
I really was impressed with the company and with the work done, except for the painters who were just ok. They were young and generally not experienced enough to do a thorough, professional job - little things were left undone, windows painted shut, etc. Their leader was also somewhat flippant and just didn't put in the time and concern that a really good painter would have.
Customer in Atlanta, GA
GuildQuality
I cannot recommend Nelson painting high enough. I was scheduled to use them last fall but when it was discovered I had cancer they were more then willing to put it off until I called, which I did in the spring. I have a ranch with a brick front that I also had painted. It looks 100% better. They did a super job. The workers were polite and did and excellent job. I was especially impressed with the man who oversaw all of it - Jorge Del Angelo. If you are looking to paint your home, I can not recommend them high enough.
We will be using Nelson for future projects and to do our downstairs windows next spring.
Beginning with Ryan who delinquently worked within my budget, we came in underbudget. Jorge de Angel, the contractor, was on site, easy to reach by phone, and took care of every concern throughout the project. Alex, the on-site lead painter, and his crew took care of painting the house, trim, shutters garage doors, deck screened porch and 16x20 art studio. They were on time and worked through the day until 6pm. I am so glad I choose Nelson Painting and would recommend they're entire staff for job well done.
IT'S EASY TO START YOUR
ATLANTA HOME RENOVATION PROJECT

WE'LL COME TO YOU
Every project starts when you schedule your free, on-site consultation.
You have a goal in mind. We'll listen to your vision and work with you to develop a plan that fits your timeline, taste, and budget.
We can almost always give you a no-pressure proposal during your initial consultation.
PROJECT MANAGEMENT IS KEY
You will have a dedicated project manager assigned to your project. They will go over all the details before work begins and conduct daily check-ins so you're always informed.
Your project will be done according to your proposal by our certified, skilled, friendly installers.
THIS IS WHAT YOU'VE BEEN WAITING FOR!
Once we've packed up and your project is done, your project manager will schedule a final walk-through to make sure everything meets your expectations.
Then you can throw a deck party, open and close those new windows and doors, or just stand at the curb and admire your house.
AREAS WE SERVE NEAR MARIETTA

Renovation Industry
News & Insights

Check out our latest blog posts!