FINALLY! A JOB WHERE YOU MAKE DECISIONS AND MAKE A DIFFERENCE.
Construction careers in the office and in the field doing exterior renovations in Metro Atlanta.
ARE YOUR TALENTS BEING WASTED?
In your current role, are you:
Undervalued?
Underutilized?
Unchallenged?
Underpaid?
You're capable of so much more than your current boss realizes. Don't you deserve to have your value recognized and your paycheck reflect your contribution?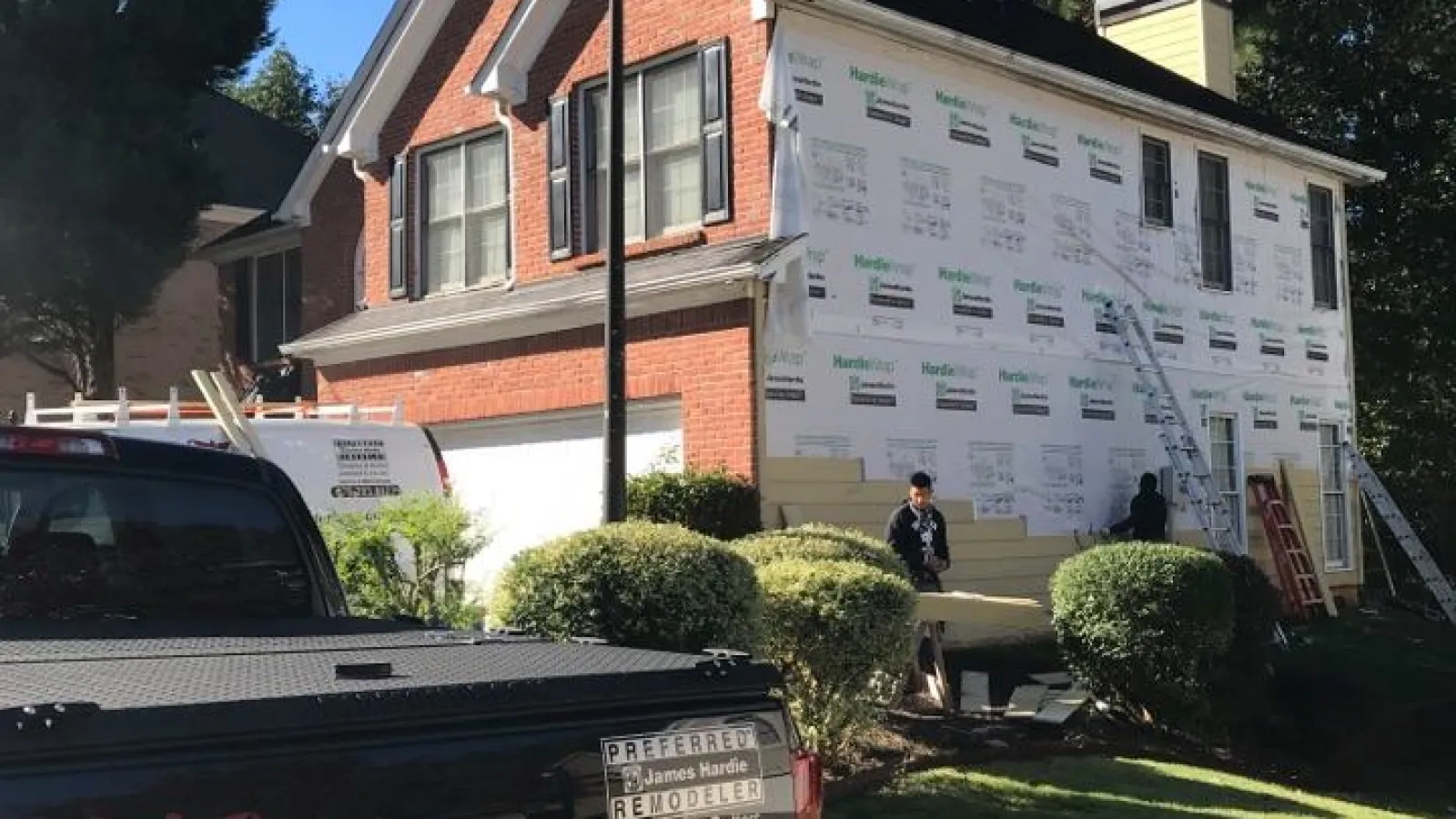 YOU SHOULD BE TREATED LIKE A VALUABLE MEMBER OF THE TEAM
Our employees are the driving force behind Nelson Exteriors' success. Renovating homes so people love them is only possible because of take-charge problem-solvers like you.
Develop your Skills
You deserve the opportunity to advance your construction knowledge and take on more responsibility.
Be Paid Well
You deserve to be compensated for doing your job well.
Be Respected
You deserve to be seen and treated as someone with good ideas who can solve problems.

You also deserve a professional relationship that is built on a foundation of kindness and decency.
Interested in joining our team?
WE CREATE HOMES AND CAREERS PEOPLE LOVE
Our employees have helped more than 10,000 Metro Atlanta customers love the way their house looks. We want you to be part of our next thousand projects.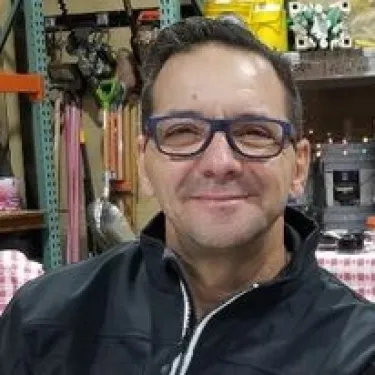 Home Renovation Experts
Our teams of construction experts have been making customers happy since 1986. Our employees are some of the highest trained and hardest working in the industry. And we've got the awards and 5-star ratings to prove it.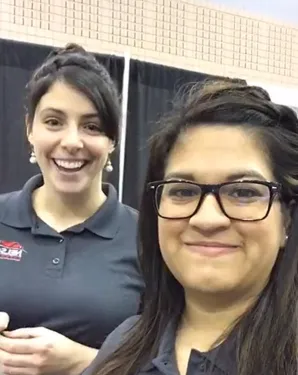 Decent Human Beings
Nelson started as a family business, and some of that "family feeling" is still around. We all have jobs to do, the work is busy, and the stress level can be high. But our employees are people we truly care about.

OUR EMPLOYEES REALLY LIKE THEIR JOBS
But don't just take our word for it. Here's what they have to say: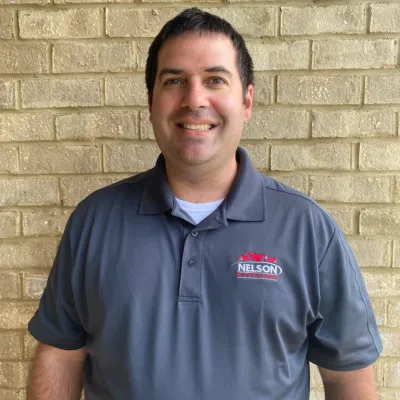 In my previous workplace, I didn't have support from my teammates or boss. Switching to Nelson Exteriors was the best decision because the support and coaching I receive has enhanced my career. Working with all the passionate and dedicated people at Nelson makes me feel like there are no limits to what I can accomplish!

Ron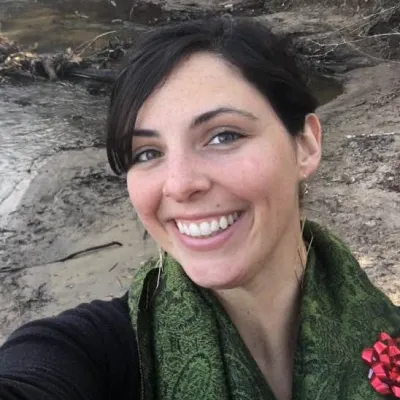 I felt trapped in my old job because I had a desire to grow, but the company was stagnant and stuck. In my new position at Nelson Exteriors, I am part of a team that loves to help renovate, fix, and repair homes, so I've been learning new skills and how to handle challenging situations without fear. I'm thankful to be putting my heart and mind into a company that makes a difference in the world.

Grace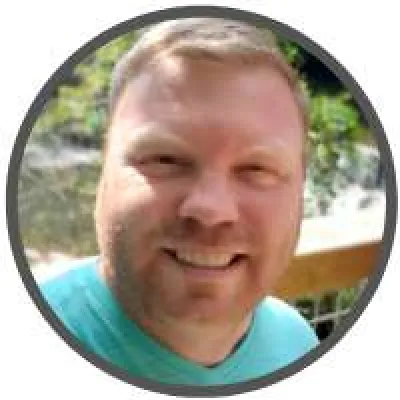 I was looking for a new position in a job that offered me some challenge, because it's important for me to feel challenged in my career. Working at Nelson Exteriors has given me a higher level of responsibility, and a larger sense of purpose. I no longer feel unfulfilled in my career: I now have many opportunities to learn new things and grow in this role.

Tom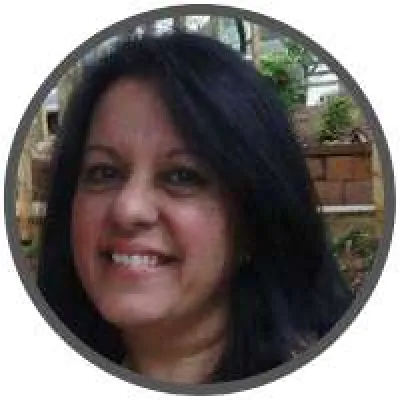 In my old job, my boss had favorite employees (not me!) and did not value my work. I am thankful I'm now working at Nelson Exteriors because it's obvious how much this company cares about its employees. I finally enjoy my job and feel valued and appreciated for what I do.

Pattie
WHAT'S IMPORTANT TO US WHEN BUILDING OUR TEAM:
Integrity. Cutting corners is not who we are. At Nelson Exteriors, we do the right thing regardless of who notices. We do honest work that we can be proud of.
Craftsmanship. The work we do for our customers must be of the highest craftsmanship. We work with purpose and skill to create our customers' dream homes.

Respect. We've built our business on a foundation of respect. We respect the trust our customers place in us. We respect our craft. And we'll work to earn your respect every day.

"Far and away the best prize that life has to offer is the chance to work hard at work worth doing."
- Theodore Roosevelt