GUTTERMATE™
Would you like maintenance-free gutters? Learn more about the GutterMate™ system.
Residential gutter systems have not changed in decades, and most homeowners are only familiar with traditional gutters. GutterMate™ systems are innovative and provide many advantages compared to the traditional set-up. If you are planning on upgrading your home's gutters, GutterMate™ is your top choice.
WHAT IS GUTTERMATE™?
Seamless and completely covered, the GutterMate™ system minimizes common gutter problems like leaking, clogging, and the inhabitation of little critters. When your home has this unique system, the need for gutter maintenance and roof repairs decreases significantly. Simply put, this system provides an additional layer of protection for homes that blow traditional gutters out of the water.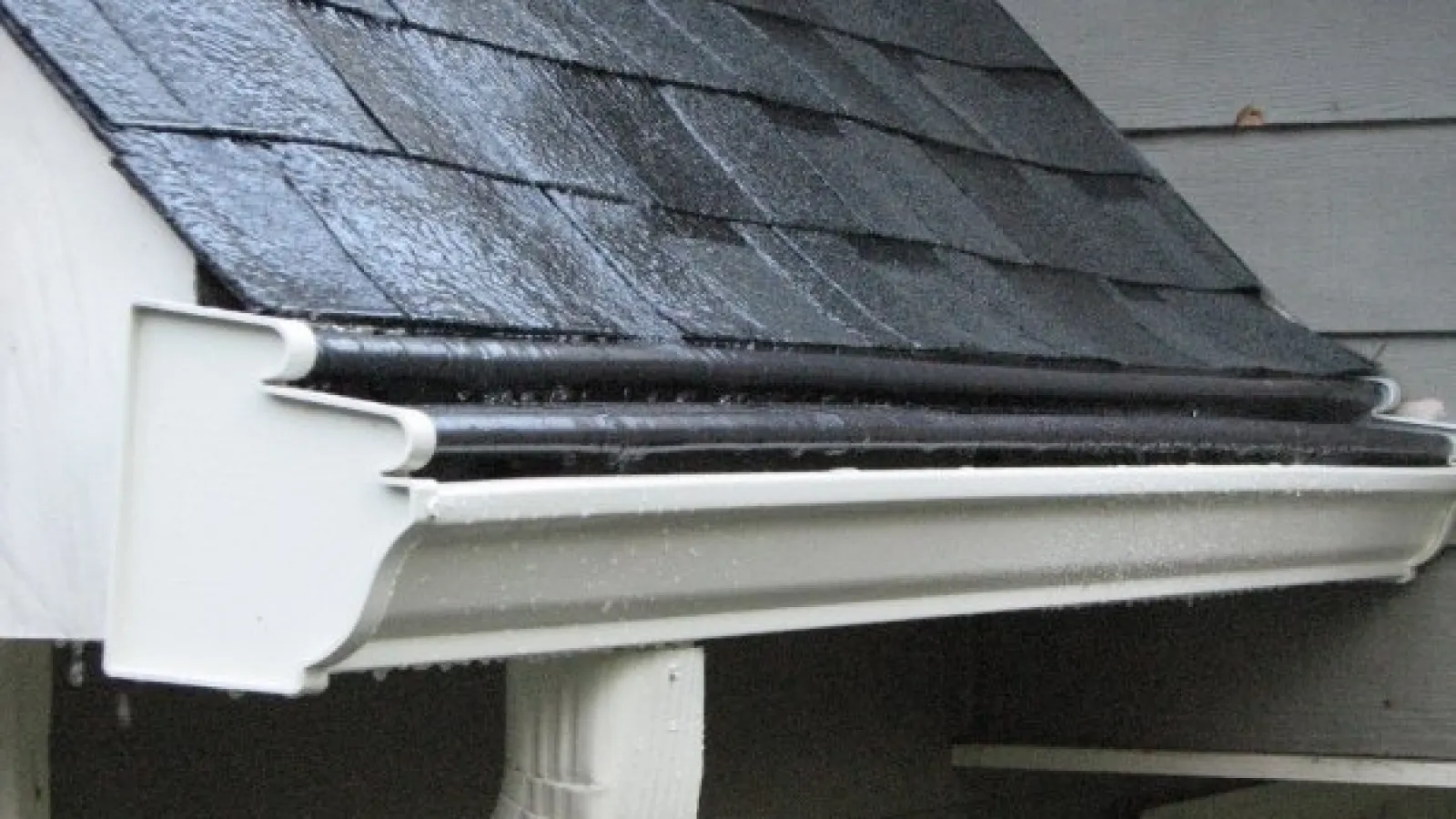 FEATURES
INCLUDE:
Downturned ends enable excess moisture and precipitation to fall into the gutter.
Gutter Mates' high back keeps rodents out of your attic and keeps water and debris moving along, rather than sitting stagnant or splashing.
Innovative design helps you to avoid the clogs and blockages that typically plague traditional gutters.
Durable material and design withstands even heavy rains and storms and prevents both mold and ice dams.
Low profile design creates a seamless gutter and cover look that preserves the beauty of the home rather than taking away from it.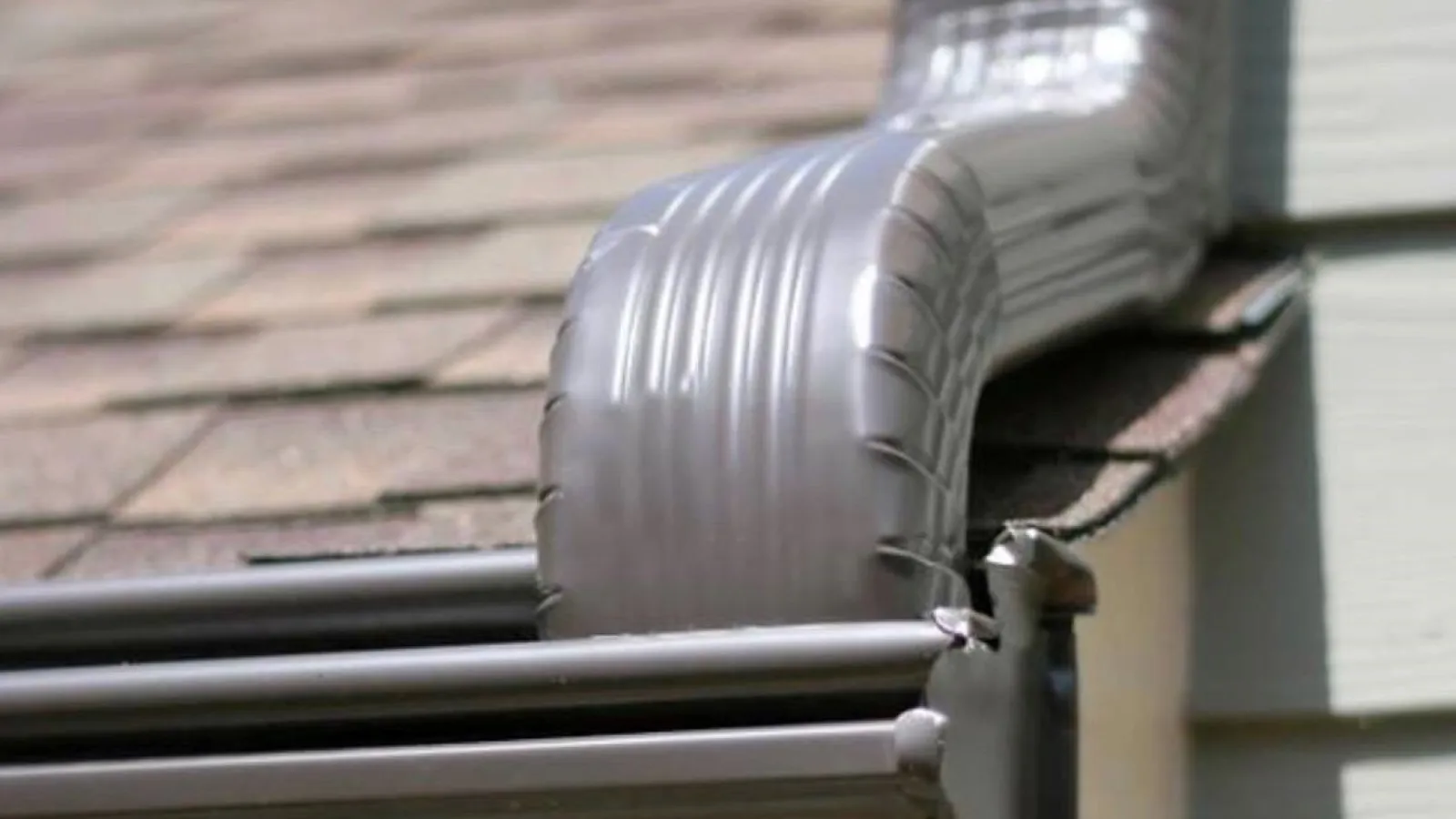 TRUST YOUR HOME TO A
PROFESSIONAL ATLANTA GUTTER CONTRACTOR
Put your ladder away and let a gutter protection system from Nelson Exteriors keep your Atlanta gutters clear. Contact us for a free estimate today by calling (678) 283-8171 or completing our online quote request form.

KEEP YOUR ATLANTA GUTTERS
FREE OF LEAVES AND DEBRIS
With GutterMate™, there's no more climbing up on a ladder to take care of gutter cleaning or paying for a company to handle the task for you. The prevention of clogs and blockages translates to lower costs for the homeowner.

HASSLE-FREE INSTALLATION FROM NELSON EXTERIORS
Nelson Exteriors is proud to offer our customers expert GutterMate™ installation for their homes.
When you're replacing old, worn out gutters, you will not find a better option than this product for your property.
Our skilled team follows the highest standards to install the system, leading to minimal disruption to your life and a job well done the first time.
You can count on us to provide the installation that will give you a new gutter system that lasts for years to come without any issues.
EXPERIENCE THE NELSON EXTERIORS DIFFERENCE
If your home needs new gutters, connect with our team at Nelson Exteriors to learn more about the GutterMate™ system and all of the advantages it has to offer.
If you have always had a traditional gutter system in place on your home, you will be amazed by the convenience and cost savings you will experience.