Are you wondering how much you'll need to budget for an exterior painting service in Atlanta? While the cost to paint a house in Atlanta varies depending on several factors, use this guide to calculate a ballpark figure you can work with.
For a more detailed estimate, reach out to Nelson Exteriors, the trusted house painters in Atlanta to schedule a free, no-obligation quote.
Average Cost To Paint a House in Atlanta
On average, Atlanta homeowners pay between $1.20 and $2.90 per square foot of exterior painting space. Since the average house has about 1,580 square feet of exterior walls, you might estimate a paint job could cost between $1,896 to $4,852. With that said, there's a lot more to keep in mind than just square foot price.

Realistically the average cost to paint a house in Atlanta is between $5,500 - $9,500. This estimate does not include the cost of carpentry nor the cost to replace rotting siding and trim. Carpentry will vary from the low end of about $2000 to $5,000 or higher, if the home has not been kept up very well.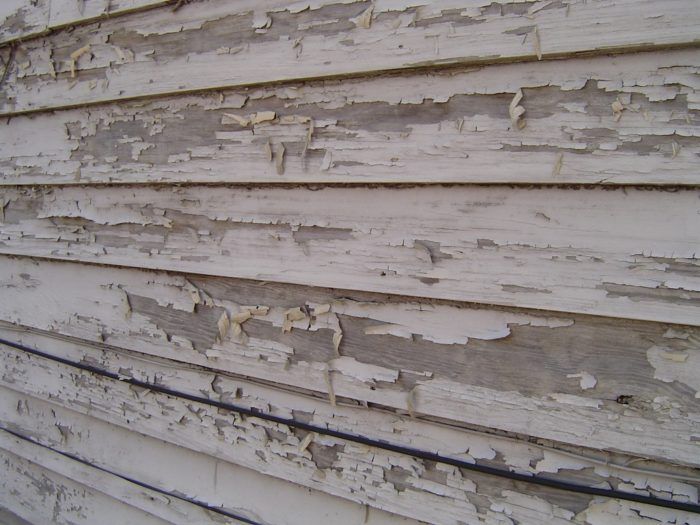 When it comes to estimating the cost of painting a home, relying solely on a square footage price (sft price) is insufficient to encompass all the necessary details. Instead, Nelson Exterior's approach involves a unit cost perspective, where we meticulously break down and measure every aspect that the homeowner wishes to have painted.

For instance, we consider the following when preparing an exterior painting estimate:
Siding based on the square footage of the wall space
Soffit and fascia (eaves) by linear foot
Ceiling by square footage
Handrail by linear foot
Columns with a specific price per unit
Shutters per pair
Doors with an individual price
Windows also priced individually
Garage door priced per unit
Gable vents priced per unit
Chimney caps priced per unit
Bay tops as well as bands
Additional moldings priced per unit
This comprehensive approach ensures that every detail is accounted for and accurately reflected in our estimate.
While painting companies often use square footage to get a base cost, many other factors can impact the cost to paint a house exterior. That's why getting a personalized quote from our local Atlanta painting company is important to budget the service accurately. Call Nelson Exteriors now to speak with an industry expert (678) 283-8171!

What Factors Affect the Cost To Paint a House?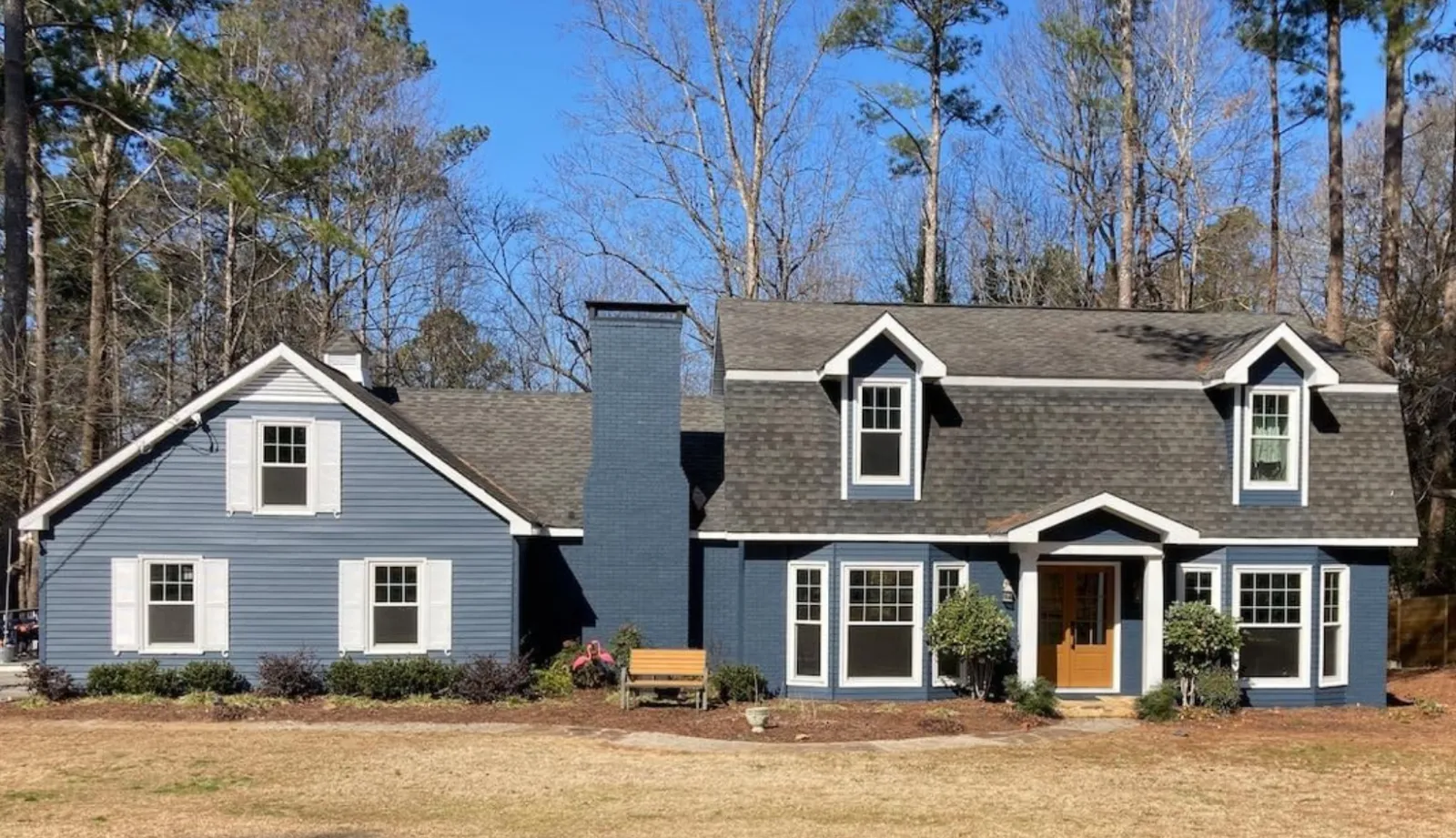 Knowing what factors go into a painting company's estimate can help you understand why your quote may be higher or lower than you expect. Review these factors impacting the cost to paint a house in Atlanta:
Number of Stories
Houses with multiple stories typically have more square footage of exterior surface than one-story homes. They also require the use of ladders, scaffolding, and other equipment, which can increase the time it takes to paint the entire home.
Professional painting companies are well-equipped to paint two- and three-story homes, but expect your costs to increase slightly when your home has more than one floor.
Number of Coats
Most companies stick to a set number of coats of paint: one coat of primer and one to two coats of the base color. If you ask the company to skip the primer or only want one coat of paint, your costs may go down.
Companies that charge by the square foot often multiply the square footage by the number of coats to reach the final estimate. The more coats you need, the higher your total cost.
Architectural Details
Architectural details can add visual interest to your home's exterior, but your painting crew must take extra caution to paint around them. Your painters may need to tape off these areas or trim around them with a brush, depending on the shape and size of the elements. These tasks add time to the paint job and can increase your costs.
Number of Windows and Doors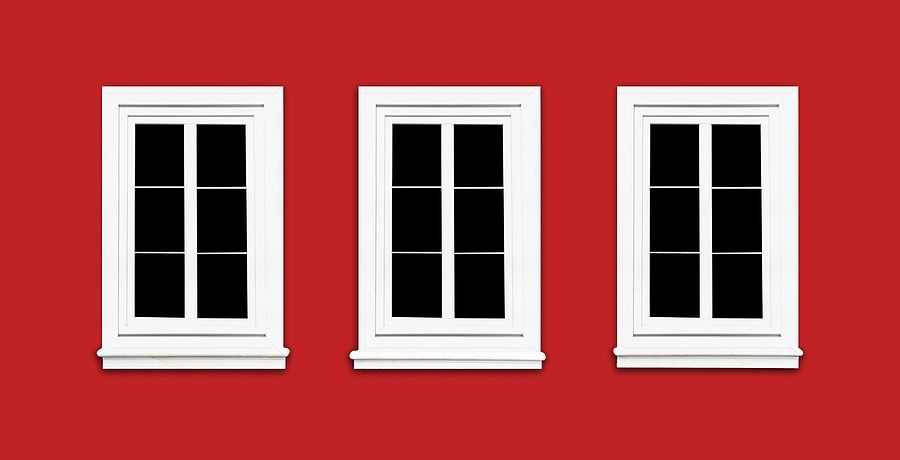 The windows and doors around your home may increase or decrease your total costs. While the more windows you have, the less square footage your painters will need to cover, they'll also need to spend time taping off these areas. Most painting companies have a straightforward formula that factors windows and doors into their estimates.
Type of Paint
Some companies charge separately for materials, while others factor material costs into the price per square foot. If you need to pay for materials separately, the type of paint you choose could affect your costs.
Most companies offer latex acrylic and oil-based paints. Oil paints are more expensive than latex but could produce longer-lasting results. You'll want to ask your professional painters to recommend the right type of paint based on your exterior surface and paint job goals.

The painting brands we trust include Sherwin Williams SuperPaint, PPG ACRI-Shield Max, and PPG Permanize.
Prep Required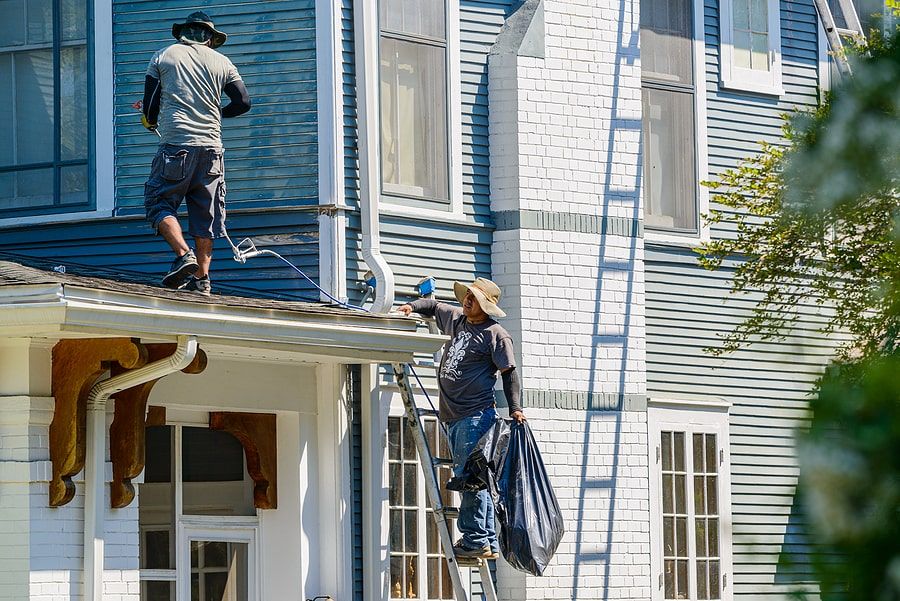 Painting companies must take the time to prepare your home's exterior before painting. Prep work may include:
Covering bushes and shrubbery

Washing the exterior walls

Taping off architectural elements, windows, and doors

Repairing any cracks, chips, or divets in the exterior walls

Sanding the surface
The more preparation your home requires, the higher your costs will be. But prep work is worth investing in, as it can ensure your painting crew delivers top-quality results.
Exterior Surface
The type of material that makes up your home's exterior can also impact your costs. Here are the most common exterior materials in order from least to most expensive to paint:
Vinyl siding

Concrete

Aluminum/metal

Wood

Brick

Stucco
Measuring Your Exterior Square Footage
While numerous factors can affect your overall exterior painting costs, square footage plays one of the largest roles. Calculating your exterior square footage is a great starting point for determining the cost to paint a house in Atlanta.
Follow these steps:
Measure the height and width of each side of your house.

Multiply the height by the width to get the area.

Subtract the area of any windows or doors on each side of the house.

Add all of your side area measurements.
If you don't want to go through the trouble of taking measurements yourself, contact Nelson Exteriors for a free quote. We'll measure your exterior square footage and give you a detailed estimate that other companies in the area can't beat.
Schedule your estimate for the cost to paint a house in Atlanta today by calling 678-283-8171.