Cedar shake siding can cost thousands of dollars to repair after heavy storms or relentless pest attacks. Fiber cement siding is the best way to avoid these expensive setbacks while still giving your home the rustic look of cedar shakes.
In this post, Nelson Exteriors explains why faux cedar shake siding is worth the investment.
Call Nelson Exteriors at (678) 283-8171 to schedule your free consultation for siding replacement in Atlanta or any of the surrounding cities!

What Is Faux Cedar Shake Siding?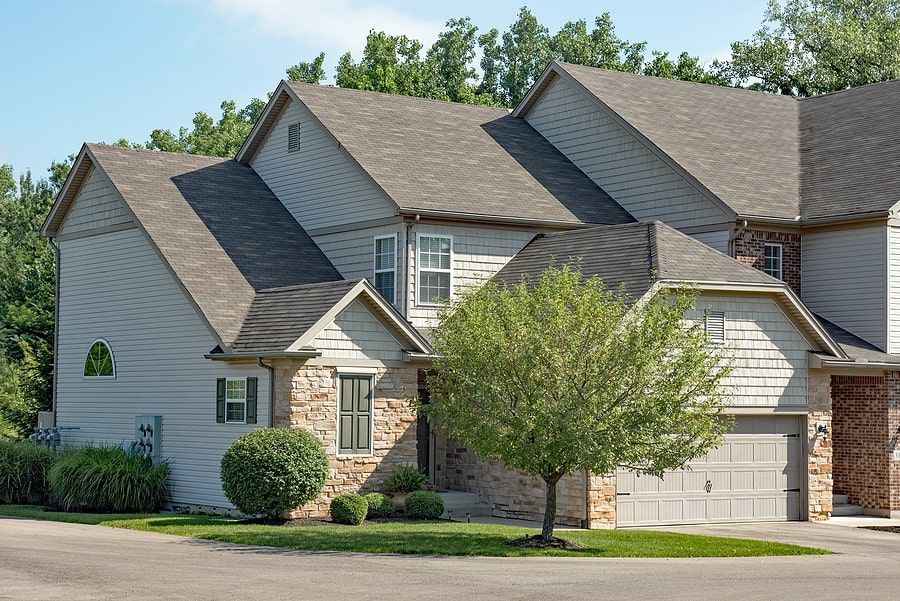 Faux cedar shake siding is typically a prefabricated material, such as plastic or fiber cement, produced in a wide range of colors and styles.

In this post we will focus on fiber cement siding, which consists of durable fiber cement tiles, planks, or panels with colors and textures to mimic the look of cedar. Unlike natural wood, fiber cement siding does not warp or rot from rainwater or humidity. These faux cedar shakes also have high fire ratings, making them less likely to combust from lightning strikes or other disasters.
James Hardie Corporation manufactures fiber cement shingle siding from silica sand, water, and cellulose fibers. Due to its makeup, their shingle siding is flexible and will not break during sudden spikes in hot or cold temperatures.This makes it the perfect option for homes in the Atlanta Metro Area.

Reasons to Invest in Faux Shake Siding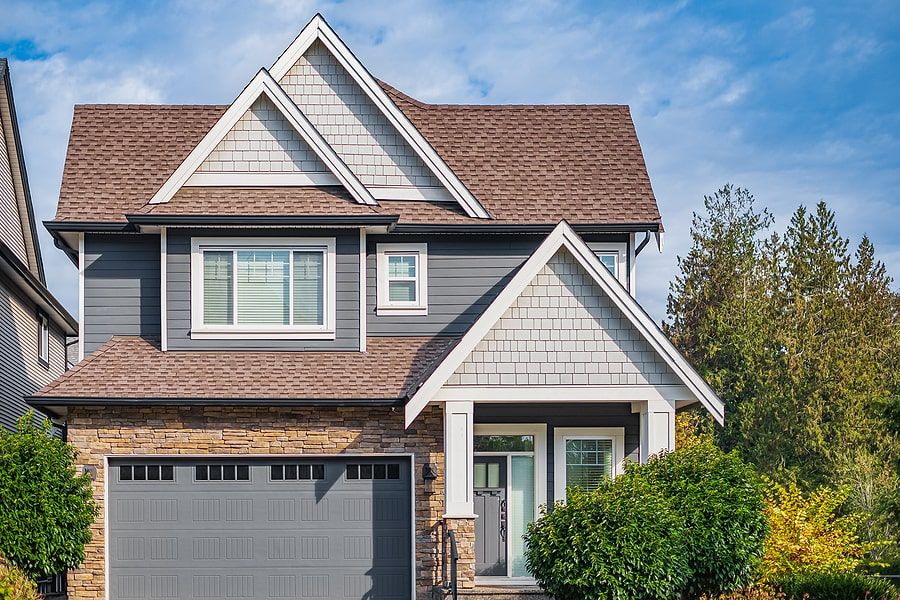 Replacing your current siding with faux cedar shake siding made from fiber cement, offers many benefits:
Stylish Siding - Faux cedar products replicate the beauty of natural cedar without all the expensive upkeep. You can upgrade your entire property with this siding or install it on specific walls to emphasize architectural features, like windows or roof edges. James Hardie fiber cement siding comes in several wood-like colors and textures, so you don't need to worry about painting it. This modern cedar siding alternative is taking over the Atlanta Metro Area, and is popular all across the USA.
Sizing Options - Individual faux cedar shingles come in different sizes—typically five to eight inches in length. Most sizes include straight, staggered, and rounded-edge designs. Irregular shapes allow siding contractors to fasten them at the edges of walls and trims during installation for a seamless look.
Easy Installation - Real cedar is expensive and could take a while to install across your entire property. Faux cedar shake siding comes in 48-inch panels, allowing your contractors to install them across large walls quickly.
James HardieShingle Siding: Cedar Shake Alternative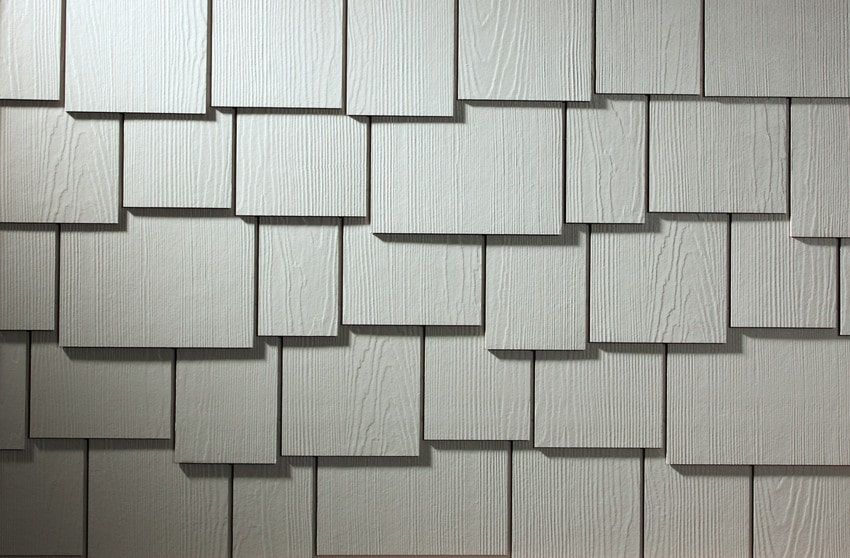 James Hardie's fiber cement "HaridieShingle" siding product lines is one of the most dependable faux shake siding options on the market. Here are two popular designs that will boost your home's curb appeal:
Straight Edge Panels - These siding panels soften the modern features of your home's exterior and add a touch of rustic charm. Consider choosing Timber Bark or Monterey Taupe colors to create a natural, woodsy siding for your property. Alternatively, colors like Navajo Beige and Boothbay Blue can create a vibrant, welcoming look.
Staggered Edge Panels - Asymmetrical shakes are practical if you own a small cabin, lodge, or ranch property. These class-4 impact-resistant shingles are a quarter of an inch thick, protecting your home's foundation from hail and storm debris. If you own a two-story home, consider adding these shakes to the second-floor exterior and installing lap siding on the lower half to create a contemporary aesthetic.
Maintaining Fiber Cement Siding

Natural cedar siding is prone to mold, rot, and termite infestations. These problems mean frequent inspections of your siding to avoid surprise damage. In contrast, faux cedar shake siding is durable and robust, requiring very little attention.
Make sure you hire a reliable siding company, like Nelson Exteriors, for your initial installation. This way, you won't need to worry about loose paneling or exposed walls reducing the performance of your new siding.
You can increase the lifespan of your faux cedar shake by hosing it down with water and soap every few months. This method clears away debris and vegetation, restoring the beauty of your home.
Inspect your gutters for obstructions that may cause water to flow down your siding. Faux cedar shake is water-resistant, but constant exposure could cause the factory paint to fade.
Planning Your Home Renovation With Faux Cedar Shake
Preparing for a home siding renovation is hassle-free with experienced contractors by your side. At Nelson Exteriors, we make the process easy by conducting an at-home consultation to discuss your dream design. Our team offers products from James Hardie's extensive inventory, giving you access to the highest-quality siding solutions on the market.
As a James Hardie Elite Preferred Contractor, we will install your siding quickly without sacrificing quality. Once everything is secure, our contractors will examine every square foot of your new siding to ensure that it looks its best.
Contact Nelson Exteriors for a siding replacement consultation in Atlanta, Marietta, or any surrounding city nearby. Learn more about faux cedar shake siding options, call (678) 283-8171.