Good paint does not just breathe new life into your home's exterior. It should also withstand different climate conditions without losing its luster. While it can be challenging to choose the best exterior paint for your home, you can count on Nelson Exteriors to help you make that decision.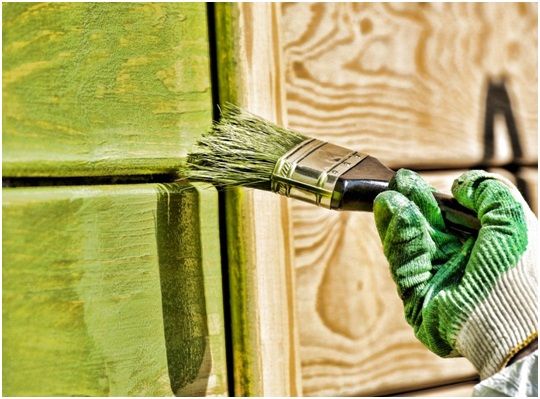 Here are tips for choosing the best exterior paint for your home:
Be Familiar with Different Kinds of Paint
There are many kinds of paint available on the market such as gloss, semi-gloss, satin, matte, and flat. Each of these options has different qualities.
• Gloss - This is extremely durable and has a shiny finish, adding a rich, smooth luster to your home's exterior. It is great for wood trims, cabinets, doors, or any area you want to put emphasis on. It is also washable.
• Semi-Gloss - Like gloss paint, semi-gloss is durable and shiny. This kind of paint is good for areas that need frequent cleaning like kitchens, bathrooms, closet doors, foyers, hallways, and utility areas.
• Satin - This paint option provides a slight shine and is washable. It can conceal imperfections in your home's exterior, which is good for keeping your home beautiful. It is also great in high-traffic areas.
• Matte and Flat - These products soak up light rather than reflect it, which is great in hiding unpleasant marks in your exterior. While the average matte and flat paint is not washable, our partnership with Sherwin Williams® allows us to provide you with matte and flat paint that is washable. This allows us to deliver quality exterior painting in Atlanta, GA.
Know Your Needs
Before you choose a paint product to enhance your exterior, it is essential that you have an idea what results you want your paint to deliver. Do you want your home's exterior to look shiny? Do you want to have paint that does not need much maintenance? Are you in the market for a durable and long-lasting paint product?
You can rely on us to provide exterior painting that will exceed your expectations. We offer Sherwin William paint products that come with four and seven years transferable, written warranties for your peace of mind. Choose from a wide selection of exterior colors to match your home's style. They are durable and washable, making sure that your home will remain beautiful for years to come.
Hire a Trusted Paint Contractor
If you are still unsure as to what paint you want to use, then you can rely on our design team to help. We take pride in our method of preparing your home for both exterior and interior painting. Expect a project manager on site to oversee the job and our team to use top of the line products like Sherwin Williams. We make sure that our customers are satisfied with the results of our job; our reviews on the Better Business Bureau and Angie's List back it up.
Let Nelson Exteriors help make your home the talk of the town with our paint job. Call us today at (678) 283-8171 or fill out our contact form.