Modern home builders and designers use vertical siding styles to create dynamic, rustic home exteriors. Homeowners have many material options for this siding style, including natural wood like cedar. Vertical cedar siding looks beautiful on any home, but moisture, pest susceptibility, fire risk, and other factors have many consumers looking for more suitable vertical siding options.
In this article, Nelson Exteriors explains the allure of vertical siding, standard types, and the disadvantages of choosing a natural wood material like cedar. We'll also introduce a more durable but equally attractive option: Hardie® Panel Vertical Siding.
Nelson Exteriors has provided reliable exterior renovation services to the Atlanta Metro area for more than four decades. Homeowners in Atlanta, Marietta, and nearby areas trust us to upgrade their homes with durable fiber cement siding by James Hardie. Call us at 678-283-8171 today to discuss your vertical siding options.
Why Homeowners Like Vertical Siding
In recent years, many homeowners have selected vertical siding to create unique and dynamic home exteriors. Compared to horizontal siding, vertical panels lend a polished yet provincial appearance that brings a homey aesthetic to any size home or building. Builders and siding contractors in Marietta, and the Atlanta Metro Area, install vertical siding on modest ranch-style homes, large multi-story houses, churches, restaurants, and other structures.
Homeowners often choose vertical siding to boost curb appeal. This siding style has existed for centuries and continues to appear in exterior and interior home-building trends. Upgrading to vertical siding with a board and batten style is an excellent way to create simple but impactful architectural details on any home exterior.
Vertical Siding Styles
Whether we're talking about vertical cedar siding or another material option like vinyl, fiber cement, or another composite, homeowners and designers have two main options: panel siding and board and batten siding.
Vertical Panel Siding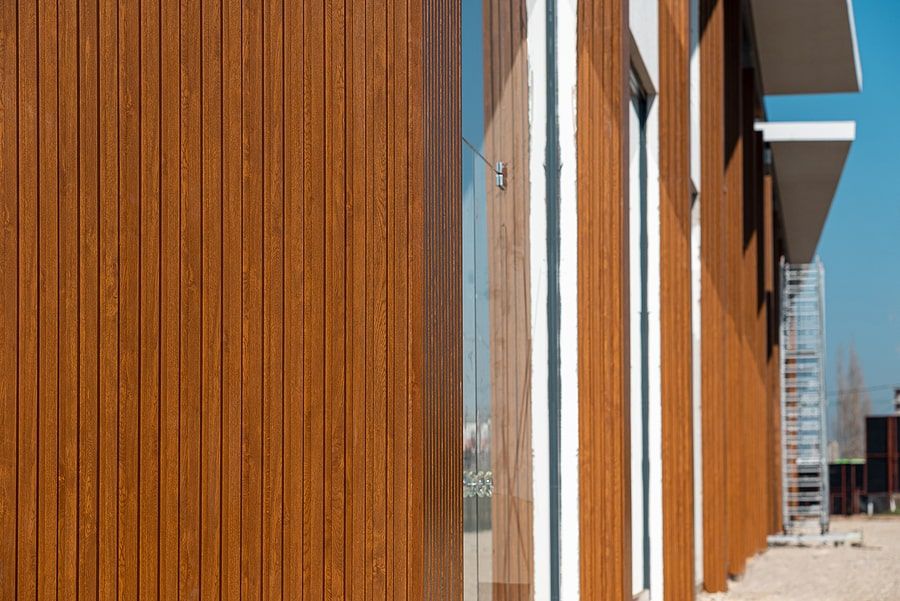 Vertical panel siding uses a simple design consisting of vertical boards of consistent widths. Some brands manufacture their vertical panels using tongue and groove connections, while others use flat edges for a more classic appearance.
Board and Batten Siding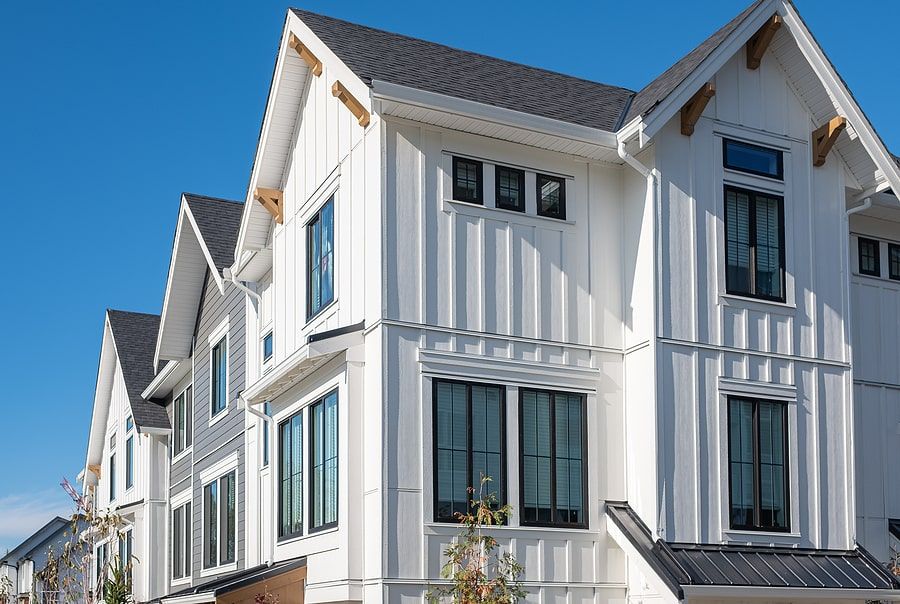 The most popular type of vertical siding is the board and batten style, which uses wide boards with narrow battens installed over the seams where the panels meet. Board and batten siding grants provincial flair to any home's exterior, whether used across the entire house or only on specific walls and attic peaks.
Vertical Cedar Siding vs. Fiber Cement Siding: Pros and Cons
Homeowners have several material options for vertical siding, including wood and fiber cement. Vertical cedar siding is extremely popular for its classic yet stunning appearance, but homeowners with cedar home exteriors face many disadvantages compared to fiber cement, including the following: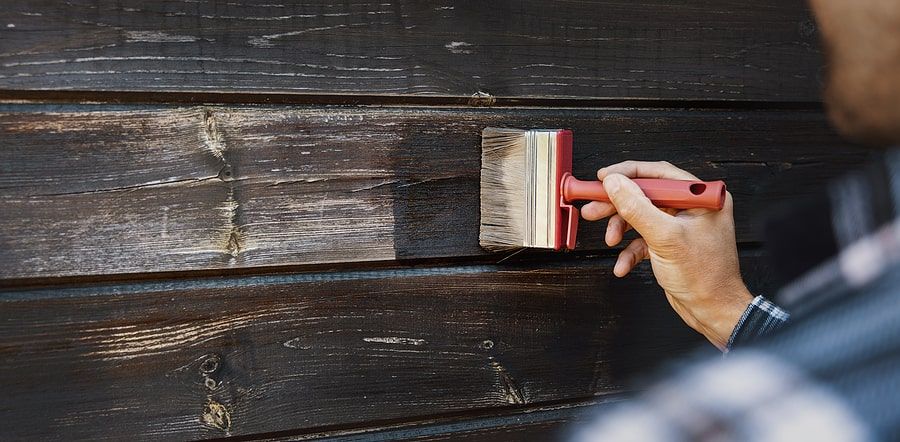 Maintenance: Cedar and other natural wood materials require regular repainting or restaining to maintain durability and color. Fiber cement, however, requires no repainting and comes with a strong, baked-on finish with long-lasting color.

Damage susceptibility: Like other natural wood, cedar is susceptible to intruding moisture and insects. Pests like termites can destroy cedar siding, as can water intrusion and the resulting rot and mold growth. Hardie fiber cement siding doesn't rot or allow in destructive insects.

Fire rating: Fire danger should always be on your radar when upgrading your home. Exterior wood materials can cause an increased risk of significant fire damage compared to other materials. For example, fiber cement doesn't melt or burn in severe heat.
Hardie siding provides superior durability and safety compared to natural wood and typically doesn't require as much regular maintenance.
Hardie Siding: Top-Quality Alternative to Vertical Cedar Siding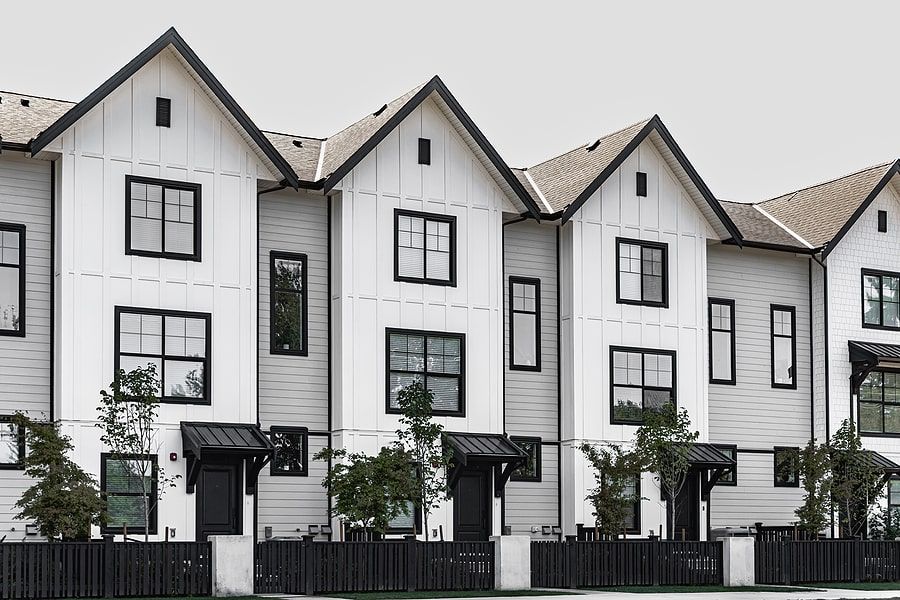 If you're considering vertical siding for your home, consider Hardie Panel Vertical Siding. This leading brand manufactures solid, beautiful siding that stands the test of time. Whether you want your vertical siding panels to have a natural wood appearance or a sleek, modern finish, Hardie products will suit your needs. Benefits of choosing Hardie fiber cement vertical siding include:
Superior resistance to moisture, UV rays, severe weather, and fire.

A 30-year limited, transferable product warranty.

Beautiful colors that last long-term with no repainting.

Dynamic design options with matching trim, fascias, and soffits.
You can get a similar appearance to vertical cedar siding with Hardie's Select Cedarmill® products. Nelson Exteriors can help you decide on your ideal siding installation material. We're a James Hardie Elite Preferred Contractor, and we provide stunning, long-lasting siding replacement services in Atlanta.
Call 678-283-8171 today for a free consultation on adding Hardie vertical siding to your home in the Atlanta Metro area.