When switching up your home's exterior paint color, you have a seemingly unending number of choices. Do you stick with the same color but in a slightly different shade? Do you change up the base color entirely? Or maybe stick to the same base color but accent it with other hues?
If you've come to this blog post for a definitive answer about what color to choose, we might not have an answer that's right for you. The best exterior paint colors for homes are in fact subjective. But we can let you in on some of the most popular colors this year and tips to help you choose the right shade for your home. We've painted hundreds of homes in the Atlanta Metro Area since 1986!
If you need a trustworthy painter in the Atlanta area contact Nelson Exteriors for expert exterior painting services.
The Best Exterior Paint Colors for Homes This Year
The color you should paint your home depends on many factors, such as the colors of your accents and architectural details, your home's style, and the image you want to portray. But you can start nailing down a color by considering some of the most popular house colors this year.
Our Atlanta based painting company often works with clients who choose these exterior colors:
Warm Whites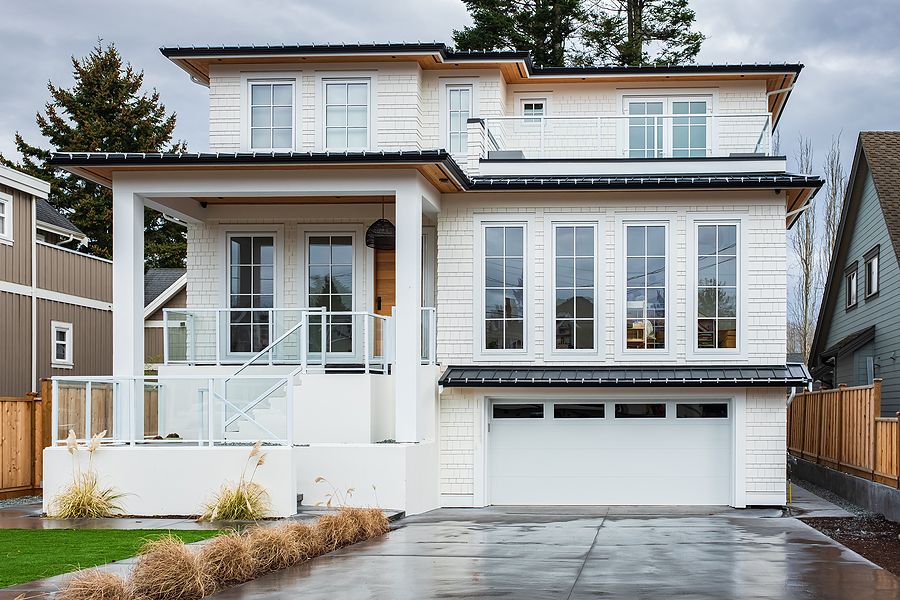 On the flip side of black and dusty charcoal are warm whites and creams. These lighter shades offer a homey, cozy feeling without looking sterile. Many homeowners choose shades of white with the slightest hint of another color, such as green or blue, to complement shutters and doors or just stand out from the white house next door.
If you're considering an off-white shade, ensure the hue you choose doesn't look dingy. Your warm white tone should look purposeful — not like your previously white house needs a power washing. White Dove by Benjamin Moore is a great example of a creamy, beautiful white shade that can give your house a fresh appearance.
Earthy Neutrals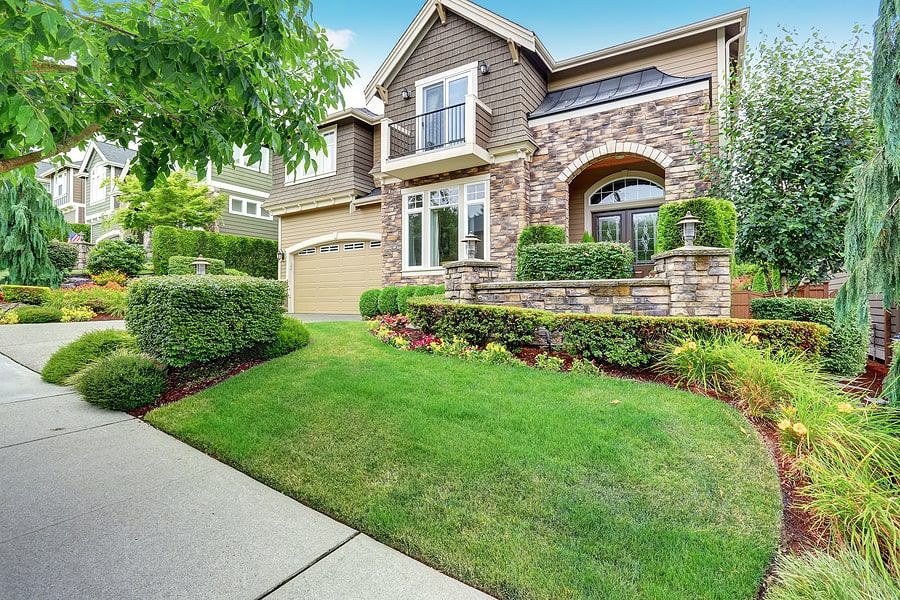 Earthy tones, including muted shades of green, blue, brown, and yellow, are some of the best exterior paint colors for homes this year. These tones create a subtle, modern appearance that adds a pop of color without proving too harsh.
Earthy neutrals also have a calming effect that can boost your curb appeal and resale value. While they're visually interesting, they aren't so bold that a new buyer would be opposed to the color.
Before you paint your house an earthy shade, consider your landscaping. You don't want your bushes and yard to blend into a green home.

Neutral Homes With Pops of Color
Modern homeowners aren't afraid to include pops of color for curb appeal. Choosing a neutral color for the home's siding, then adding a fun, bright color for the doors and shutters is a great way to enhance visual interest and express your creativity.
Popular accent colors include:
Pale pink

Sky blue

Golden yellow

Rust/terracotta

Periwinkle

Lime green

Bright orange
Any of these colors could go well with neutrals like white, cream, beige, and gray.

Jet Black
Want to portray a bold, dramatic vibe that passersby can't help but admire? Consider an all-black exterior.
Black is on-trend, but it certainly isn't common — consider how many all-black houses you see in your area. Painting your house's exterior black — or adding a few black accents — can create a moody, cozy appearance. With that said, not all homes look good black.

Don't want to commit to jet black? Dusty charcoal is also in vogue, delivering a dramatic vibe that isn't quite as stark.

If you want to learn more about different types of paint, you might like our blog post about Tips on Choosing Exterior Paint for your Home!

Choosing the Right Exterior Color for Your Home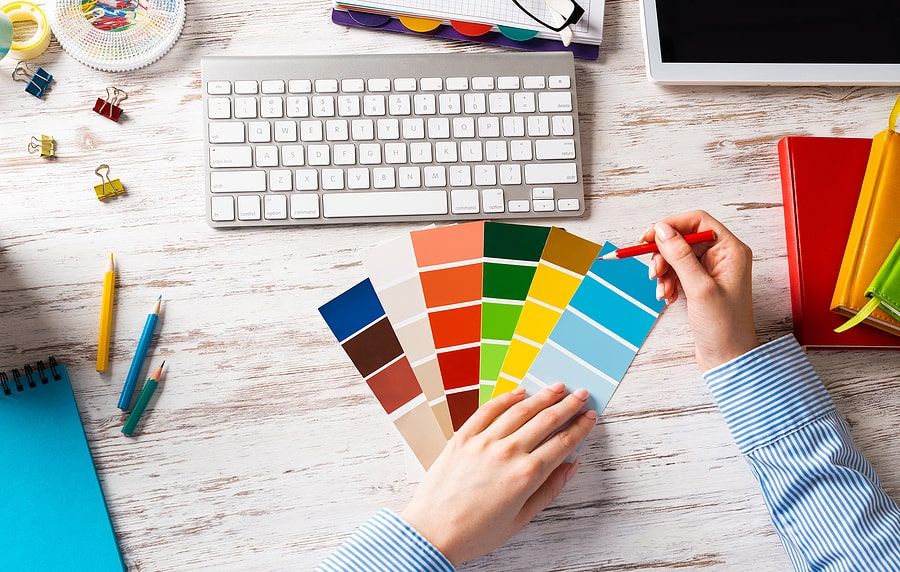 Now that you have a few popular color options in mind, it's time to begin narrowing down your paint choices. Here are a few tips to help you land on the perfect shade for your fresh coat of paint:
Consider What Problem You Want To Solve
If you're considering painting your house a new color, there must be something wrong with the old exterior house color. Knowing what problem you're trying to solve by updating your home's exterior paint color can help steer you in the right direction.
Maybe you want to:
Update an outdated appearance

Add brighter colors to a dull exterior style

Match your front door and shutters better

Express your personality through curb appeal
Take a Walk Around Your Neighborhood
If you have a homeowners' association, you'll want to gain permission before changing your house's color. But if you don't, you may want to at least walk around the neighborhood, assess the houses around yours, and ensure your new color won't clash with your neighbors.
Ask Us About a Color Visualizer
Before settling on a color, consider using a paint color app to visualize the shade on your home. You'll feel more confident diving into a brand-new paint color. Contact us for more information!
Our team at Nelson Exteriors would be happy to provide professional guidance on the best exterior paint colors for homes. Give us a call at 678-283-8171 for your free estimate.