EXTERIOR PAINTING SERVICES

GIVE YOUR HOME'S EXTERIOR A FRESH NEW LOOK
Atlanta's intense heat and high humidity inevitably take a toll on the outside of your house. Sooner or later, the finish starts cracking and chipping. Looking closely, you may even notice algae and mildew growth on the paint's surface.
If it's time to freshen up your home's exterior with a fresh coat of paint — or you just want an updated look to boost your curb appeal — we can help.
At Nelson Exteriors, we're the leading exterior painting company in Marietta, GA, and the Atlanta Metro Area. Our painters provide exterior painting services to both residential and commercial clients. Call us at (678) 283-8171 for a free consultation and price estimate.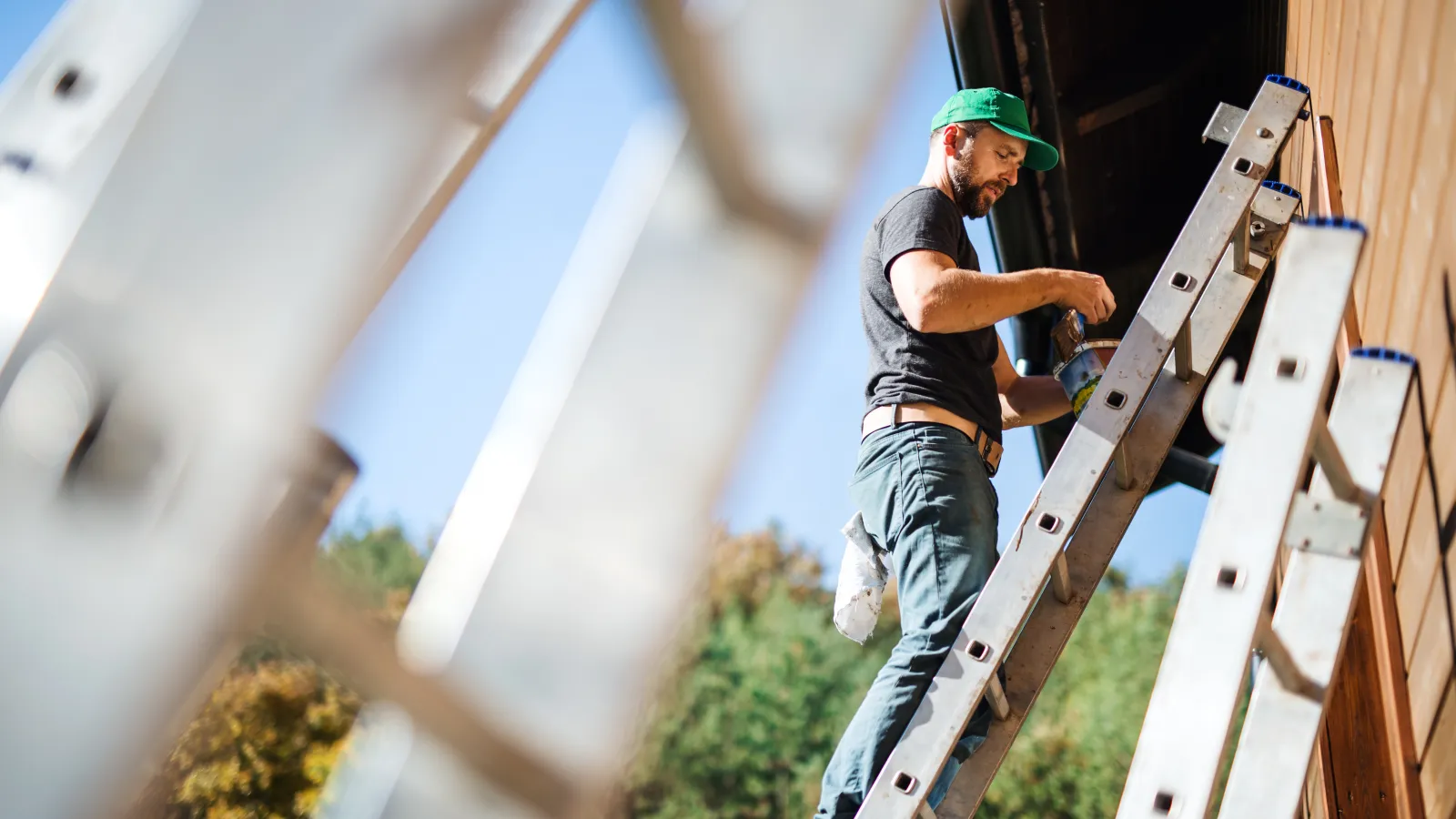 WHY TRUST US WITH YOUR
EXTERIOR PAINTING PROJECT?
Our professional painters don't just have excellent training and in-depth knowledge of all things paint-related: We have over 40 years of hands-on experience painting houses and commercial establishments. We have developed unrivaled expertise, and our exterior painting services have earned the trust of homeowners and business owners throughout Marietta and the Greater Atlanta Area.
To ensure beautiful and lasting results with each paint job, our painters only use premium paint from Sherwin-Williams and PPG. Because we don't make any compromises with the quality of our materials and services, we are able to offer a seven-year transferable labor warranty on all two-coat painting projects.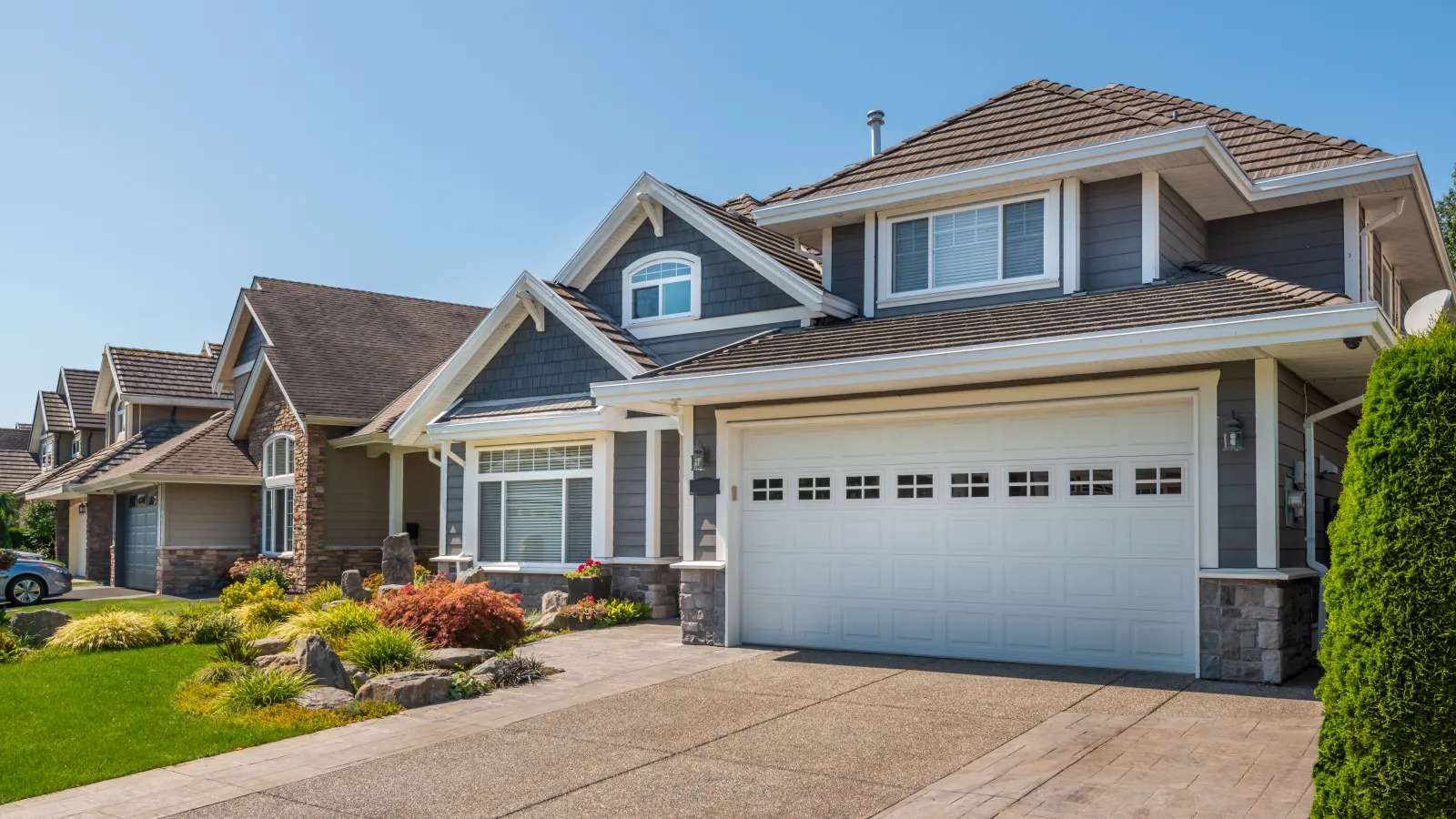 OUR EXTERIOR PAINTING PROCESS

Over the years, our expert painters have fine-tuned our exterior house painting process to perfection. Here's what our standard painting workflow looks like — but keep in mind that we can customize all steps to your house or business premises:
Wash: To start, we pressure-wash the entire house, including all brick areas, to remove dirt, mold, and flaking or loose paint in preparation for painting.
Prep: As a second step, our exterior painters prep, scrape, and spot-prime any bare wood. We also scuff-sand glossy areas and caulk any gaps with PPG Top Gun 300 or similar-quality sealant to prevent water intrusion.
Paint: Next, we apply a full fresh coat (or two coats) of premium Sherwin-Williams SuperPaint®, PPG Acri-Shield® Max, or PPG PERMANIZER exterior paint. We'll help you choose the right paint for your project that will protect your exterior surfaces and maximize your curb appeal.
Clean: We look after your house as if it were our own. Our exterior house painters clean up after ourselves and put everything back where we found it at the end of each day of painting.
Inspect: Once we've primed, painted, and finished the entire area, we'll give you a walkthrough to ensure that we've completed the project to your highest standard — from the paint colors to the final finishes.
CALL US TODAY FOR
A FREE ESTIMATE!
Whether you are still on the fence about a particular exterior, siding, roofing or remodeling project, or in the final stages of choosing a reputable painting company, don't hesitate to give us a call at (678) 283-8171. We are here to answer your questions, address any concerns and provide you with a free estimate so you can get started today.

WE DON'T JUST PAINT WALLS
Our exterior paint services go beyond painting your exterior walls. We can also stain or paint your deck, fence, garage doors, and any other exterior surface on your property.
Our exterior house painters handle all types of exterior painting projects, and we can usually offer you a package deal for a big exterior painting job. Call us today to tell us about your painting needs and learn more about our exterior house painting services.
At Nelson Exteriors, our painters go above and beyond to provide you with a world-class exterior house painting job. When you hire our painters, you get:
Premium paints and materials
Exceptional customer service
Knowledgeable paint color advice
Thorough exterior surfaces preparation
40 years of hands-on experience in exterior house painting
Seven-year (two-coat jobs) or four-year (one-coat jobs) labor warranty
Free painting cost estimates
Comprehensive exterior painting service packages
HIRE THE PROFESSIONALS AT NELSON EXTERIORS

At Nelson Exteriors, we are the leaders in exterior painting in Marietta, GA, and the Atlanta Metro Area. Whether you want to repaint your entire property or apply a fresh coat of paint to your garage door, we can help. Call us at (678) 283-8171 today for a free cost estimate and a free consultation with an exterior painter.