BEST PAINTERS IN MARIETTA, GA

RESIDENTIAL AND COMMERCIAL PAINTING SERVICES

A fresh coat of paint can transform your property overnight. If you're looking for a Marietta painting company with superior workmanship and professional service, you've come to the right place! Our team of expert painting contractors at Nelson Exteriors is among the best in the industry.

We provide superior interior and exterior painting services for single family homes, multi-family properties, commercial buildings and much more!

Whether you need painting to protect your property from the elements, or you want to give your property new life with a freshly painted space, Nelson Exteriors is one of the most trusted and well-respected Marietta painters. Schedule a free consultation to get started on your project.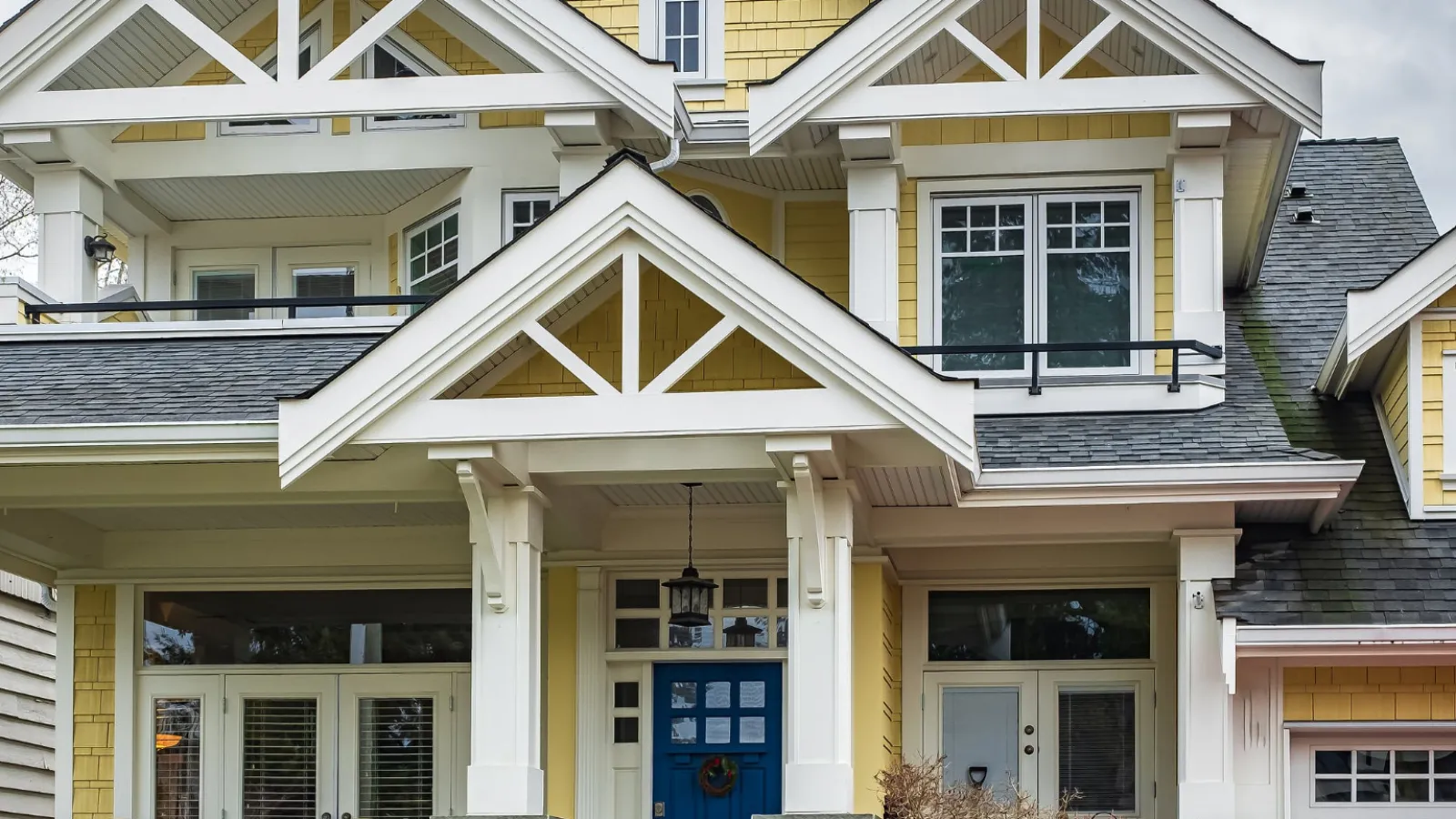 WHY CHOOSE NELSON EXTERIORS AS YOUR
MARIETTA PAINTING CONTRACTOR

As a family-owned painting company, our business has been serving residential and commercial property owners for more than 45 years.

Customers looking for Marietta house painters continue to choose Nelson Exteriors because we offer the following:

45+ years of painting experience

Family owned and operated

Quality materials

Attention to detail Fast, friendly, and courteous crew

Design expertise

Commitment to safety Competitive and transparent pricing

Impeccable reputation with our customers

Generous warranties for all paint projects

Nelson Exteriors is a Marietta painting company that does things differently. Because we've been in business for so many years, we have developed proven systems that allow our crew to complete any job on time and with show-stopping results that impress our clients.

We'll even help you choose your paint colors so that you're guaranteed to love the way your home or business looks. If you want a quality painting company with experienced painters, choose Nelson Exteriors. Give us a call today at (678) 283-8171.

BENEFITS OF HIRING PROFESSIONAL PAINTERS

Updating your house or business with a professional paint job can deliver the following benefits:
Boost curb appeal

Increase property values

Protect your exterior from the elements

Cover imperfections on walls

Make your property look new again

Modernize the interior of your property
In some cases, painting services are necessary to correct a paint finish that has fallen victim to extreme weather conditions in Marietta.

Other times, property owners contact our Marietta painting company because they want to refresh the look and feel of the interior or exterior of their property. A new look can be achieved by changing interior wall colors or modernizing the exterior paint of a building with a bold color.
Interior Painting & Exterior Painting

Nelson Exteriors is a full-service painter providing interior painting and exterior painting services for residential and commercial properties near Marietta, GA. Our customers tell us that they love the way their homes and businesses look after we've completed their project!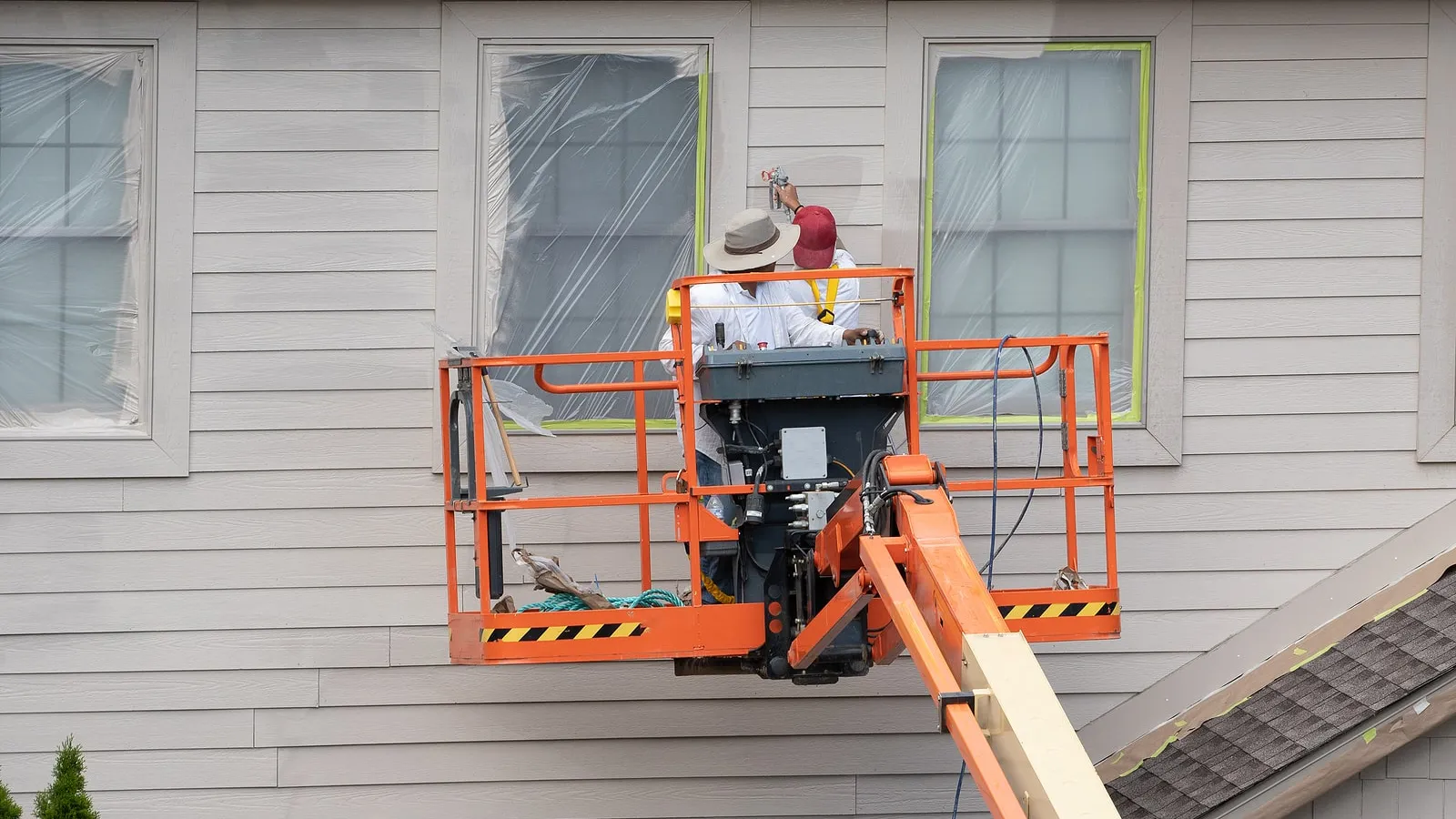 OUR HOUSE PAINTING PROCESS

Every paint job is different, and we offer Marietta house painting that includes either two coats or one coat of paint. Our standard job proposal is for a two-coat paint job.
The steps of this painting job are outlined as follows:
After our painting company delivers an estimate and you agree to schedule a start date, it's time to get to work!

Before painting anything, we pressure wash the entire property to prepare for painting. This includes brick areas.

If there is any bare wood on your property, we prep, scrape, and spot prime.

Next, we caulk areas that are going to be painted with PPG Top Gun 300 or a similar sealant of equal quality.

As a full-service painting company, we provide all paint, and our crew applies two full coats.
By combining quality workmanship with premium paint, we are a painting company that can offer customers a long, seven-year warranty that most professional painting companies can't match.
In some cases, clients request a one-coat paint job. For this service, our painting company will match the color that is already on the wall. The warranty for our single coat painting process is four years.
Spray Gun VS Hand Painting

One of the most common questions people ask our painters is whether we use spray guns or do our painting services by hand. The answer is both!
However, for large areas, we will most often apply paint using the spray method. For the paint manufacturers we work with, this is the preferred method. Modern paint is formulated for spray applications, and this technique allows for a more even application by the painting company.

Though spraying is our default, there are still areas of residential and commercial properties that require hand painting due to the level of detail that we need to practice. Areas that our painters hand paint include doors, windows and shutters.

READY FOR NEW PAINT?

A new coat of paint is akin to magic because it completely transforms a property without requiring dramatic remodeling, time-consuming permit applications, or massive investments.

At Nelson Exteriors, we provide quality painters in Marietta, that aim to please every customer. For a free consultation, call us at (678) 283-8171.