INTERIOR PAINTING SERVICES

WALLS CAN TALK.
THEY SPEAK COLOR.
When you walk into an interior space, you immediately sense its "vibe" — warm or cool, dark or light, spacious or cozy. This ambiance has a lot less to do with the furniture than with the color of the walls. If you don't believe us, try stripping the room bare, and you'll see that its "character" is still there.
At Nelson Exteriors, we provide professional interior painting services to residential and commercial clients in Marietta, GA, and the Atlanta Metro Area. With over 40 years of experience, our professional painters know how to use color to bring out your home's best features and reflect your tastes and personality. Call (678) 283-8171 for a free consultation and interior painting estimate.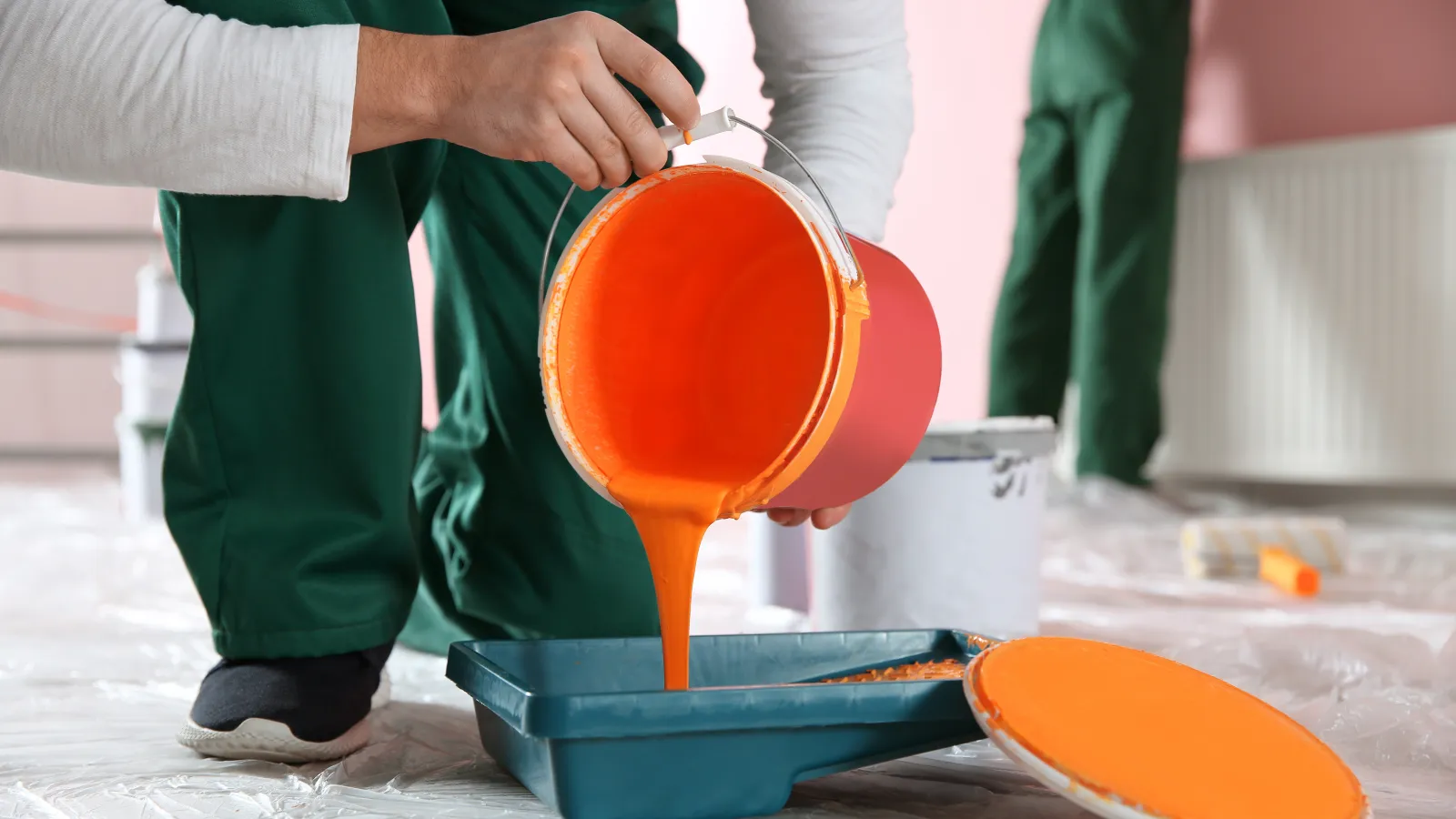 WHY CHOOSE US FOR YOUR INTERIOR PAINTING PROJECTS
How you paint your interior walls matters. These early choices will define your office or home interior for years, or at least until the next time you give your walls a painting makeover.
Our interior painters at Nelson Exteriors understand the importance of a paint job done right. We only use premium-quality paint from the industry leaders at Sherwin-Williams and PPG. Before we apply each fresh coat of paint, we'll thoroughly clean and prepare your surfaces to ensure superior bonding and a long-lasting finish.
Because we're confident in the quality of our work, all our two-coat painting jobs come with a seven-year transferable labor warranty. For one-coat paint jobs, we offer a four-year warranty.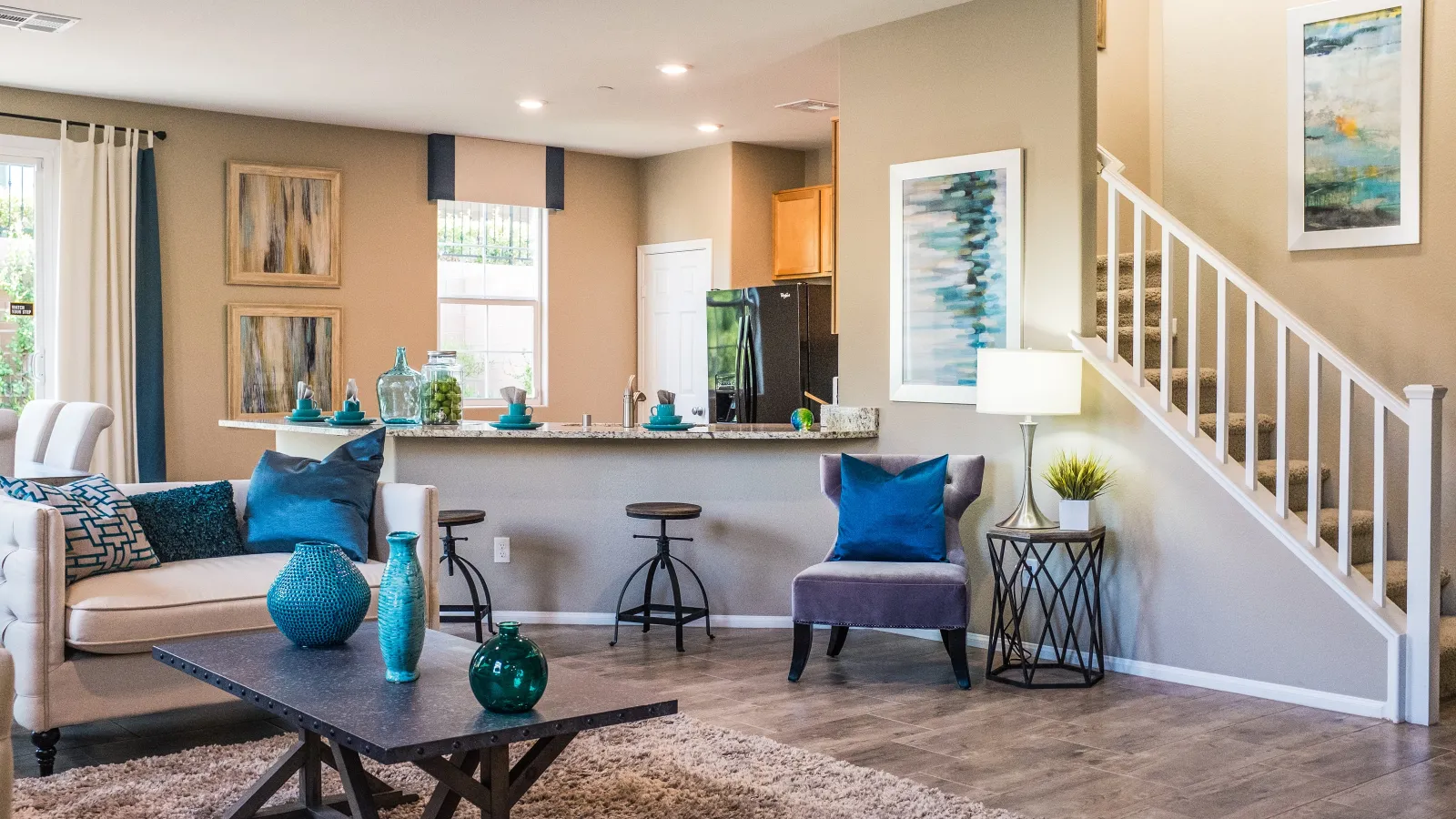 WHAT TO EXPECT FROM OUR
INTERIOR PAINTING PROCESS
Thinking of refreshing your home's interior? An interior painting project can feel daunting, but it doesn't need to be. Our painting contractors take the stress out of getting your house painted.
Here's how our house painters approach a typical interior painting project in Marietta, GA, and the Atlanta Metro Area:
Protect:

To protect interior spaces, we cover the furniture and floors with protective plastic sheeting and drop cloths.

Prep:

Next, our interior house painters prep, scrape, and spot-prime any bare wood and caulk the target areas with PPG Top Gun 300 or similar-quality sealant.

Paint:

Finally, we apply two full coats of paint using premium Sherwin-Williams or PPG interior paint. We can match your existing wall shades or help you choose similar or different paint colors.

Clean:

A professional painter never leaves a work site messy. At the end of each painting project, our interior house painters clean up after themselves and put everything back where they found it.

Inspect:

Once we're done painting, we'll walk you through the entire space to ensure that everything is to your satisfaction — from the paint colors to the top coat.
START TODAY
As a premier Atlanta painting contractor, Nelson Exteriors proudly offers its interior painting services to residents in Atlanta and the surrounding areas. Use our convenient online request form or contact us by phone at (678) 283-8171 for a free in-home estimate, so we can transform the look and feel of your home's interior today.

FRESHEN UP YOUR WALLS WITH
THE BEST INTERIOR PAINT ON THE MARKET
The key to a superior painting job, other than assembling a stellar team of professional interior house painters, is using premium paint.
At Nelson Exteriors, we only use Sherwin-Williams and PPG paints for all our interior house painting services. Our experts will help you choose the best brand, line of paint, and paint color for your property and painting needs.
Whether you're looking to paint a new accent wall or repaint your entire home, we'll make sure that each fresh coat of new paint is smooth, beautiful, and flawless.
GIVE YOUR MARIETTA HOME OR OFFICE THE SUPERIOR PAINT JOB IT DESERVES
Not every painting contractor can tackle interiors with confidence. Interior house painting has many hidden pitfalls for the inexperienced, like handling precise trim work and fixing moisture damage. For superior results that stand the test of time, you need a professional interior painter.
Our painting experts at Nelson Exteriors specialize in interior wall painting. After more than four decades in the industry, we have the knowledge and hands-on experience to deliver the professional results you deserve.
LOOKING FOR INTERIOR HOUSE PAINTERS YOU CAN TRUST?
At Nelson Exteriors, we provide the best interior house painting services in Marietta, GA, and the Atlanta Metro Area. Call us at (678) 283-8171 today for a free consultation and estimate from an interior painting contractor.