Enhancing your home's interior features can give you a sense of pride as a homeowner. A great way to achieve this is through painting. To ensure a successful interior project it is best to rely on professional painters.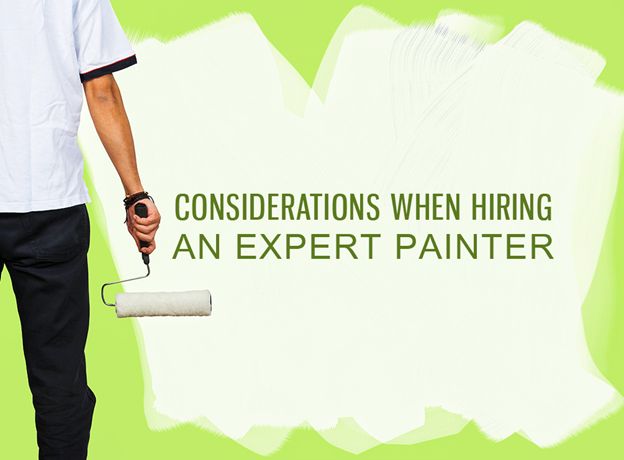 Nelson Exteriors shows why hiring an expert painter is ideal. We also discuss some considerations when hiring one.
Why Hire a Professional
Hiring premier painting contractors can guarantee the best results. They are knowledgeable in a variety of paint works and on their durability. They also have experience that will help them achieve a quick and high-quality job.
Things to Consider Before Hiring a Professional Painter
Make sure you are working with the right people. Here are some things you should consider before hiring them:
License and Insurance - These credentials will ensure that they are authorized to provide exterior painting services. This will also keep you from being liable for any accidents that may happen on your property while the contractor works in the area.
Warranties - This will protect you from poor workmanship, ensuring your peace of mind.
Experience - The longer the contractor has been in the industry, the more likely that they can provide quality service.
Accreditation/Certifications - These are an indication of a painting contractor's reliability.
You can count on Nelson Exteriors to provide you with the best results. We have years of experience in finishing the painting job quickly and efficiently. This includes implementing safety practices to keep your home's interior in top shape.
You can also be sure that you are working with manufacturer-certified painting contractors. This means that we undergo extensive training in learning more about the painting industry and methods to help make our job easier. We also use Sherwin Williams® paint products that are resilient and that comes in an array of colors to complement your home's interior. They come with transferable warranties that will protect you for many years.
Expect Nelson Exteriors to provide you with high-quality house painting in Atlanta, Marietta and the surrounding area. Call us today at (678) 283-8171 for more information about our painting services.