If you have an exterior painting project on the calendar, you may be anxiously checking the weather each day, wondering whether rain in the forecast will impact your painting service. Customers often ask us: How long does exterior paint need to dry before it rains?
Rest assured that our experienced painting crew will make the executive decision on whether to proceed with your paint job if rain is in the forecast. We've created this blog post to answer all your questions about painting before it rains.
Are you looking for a professional Atlanta painting contractor? Call Nelson Exteriors today at 678-283-8171 for a quote.
How Long Does Paint Need To Dry Before It Rains?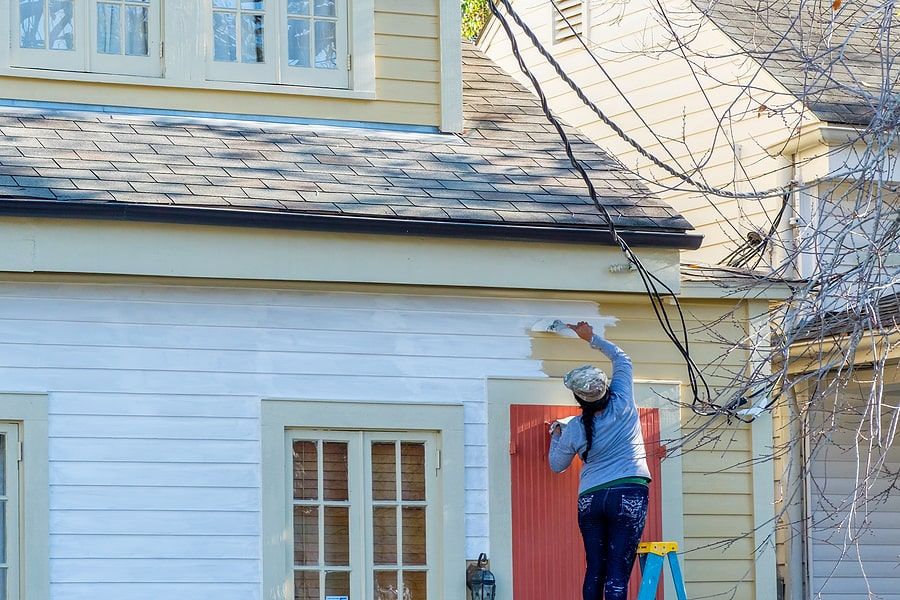 The amount of time exterior paint needs to dry varies depending on the paint. While latex paint is the most common, customers frequently request oil paint.
Latex acrylic paint: Many customers are surprised to learn that latex paint only needs about two hours to dry before being rained on. After two hours, a light rain likely won't impact the paint job.

Oil paint: Oil paint is thicker than latex paint and takes longer to dry. Your exterior oil paint will need at least 24 hours to dry completely before getting rained on. If we see a chance of rain in the forecast, we likely won't risk painting your home with oil paint that day.
With either type of paint, the following factors can impact drying time:
Number of coats

Underlying surface

Use of primer

Paint finish and density
Weather Conditions That Impact Drying Time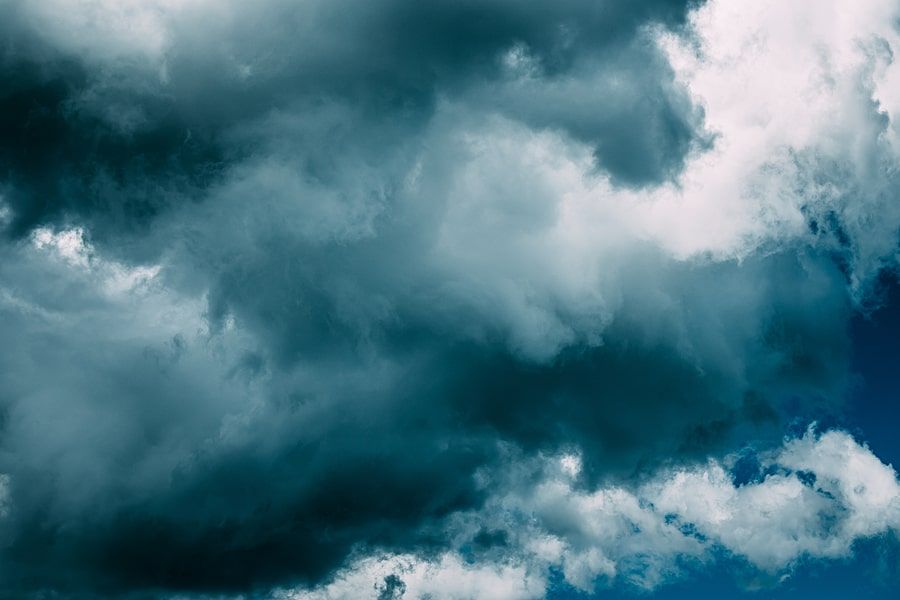 While the examples above represent latex and oil paint drying times on a normal day, weather conditions can impact how quickly paint dries. As you know Atlanta weather can change on a dime, and storms can become severe fast. The standard drying time estimates may not apply if any of the following conditions are present:
Wind
High winds often precede stormy weather, but thankfully, wind can help your paint dry faster. If the humidity is low and there is a strong breeze in the air, you can expect latex paint to be dry to the touch within an hour to an hour and a half.
Keep in mind that if winds are too strong, our team won't be able to safely balance on high ladders, so we may need to delay your exterior painting job until the weather becomes milder.
Humidity
Living in the Atlanta area means we see our fair share of humid days. While humidity won't impact our ability to paint your home or business, it can affect drying times.
Humidity is the amount of moisture in the air. When the weather is humid, the moisture in your paint won't be able to transfer to the air as quickly, causing it to dry more slowly.
Excessively Hot or Cold Temperatures
Knowing how long to let exterior paint dry before it rains also depends on exterior temperatures. Temperatures lower than 50 degrees Fahrenheit can cause the paint to dry more slowly, while temperatures above 80 degrees Fahrenheit can lead the paint to bubble and slide off the surface.

View the Atlanta, GA 10 Day Weather Forecast

How Soon After Rain Can You Paint?
You may also be wondering how quickly after the rain we can return to your property to complete your painting service. Generally, we'll need to wait until your exterior surfaces are dry to the touch before we can begin painting.
Latex paint allows a small amount of moisture to bubble to the surface and release into the air. If your siding feels slightly damp but there are no visible raindrops, we should have no problem applying your latex paint.
On the other hand, oil paint requires a completely dry surface for proper adhesion. We'll need to wait at least a day or two after a rain shower to apply oil paint to your home's exterior. You can also expect delays for commercial building painting projects. Keep in mind, you never want to rush your painter!

What If the Paint Gets Rained on Before It's Dry?
If an unexpected heavy rain shower pops up after we finish your exterior paint job, we'll return to your property once the rain has cleared to inspect the paint. If your paint was still drying when the rain started, we'll smooth any bumps or bubbles in the paint and apply an additional coat at no charge.
Looking for Top-Notch Exterior Painting Services Near Atlanta?
So, how long does exterior paint need to dry before it rains? The answer can be anywhere from two hours to a few days, depending on the paint and outdoor conditions.
You'll never need to worry about the weather when you schedule an exterior paint job with our team — leave that to us. Count on our crew to keep an eye on the weather leading up to your painting day and make any adjustments as needed.
Are you ready to schedule your exterior painting service? Call Nelson Exteriors at 678-283-8171 for a free quote.