Are you looking at your home's faded exterior and wondering whether it's time for another paint job? The answer is likely yes, especially if you notice other signs of wear, like cracking or peeling.
So how often should you paint your house? Technically you can repaint as often as you'd like. A trusted house painting contractor like Nelson Exteriors, can help further answer this question and determine if your home needs a fresh coat of paint due to underlying circumstances. Contact us at Nelson Exteriors for an free house painting estimate!
How Long Does Exterior Paint Last?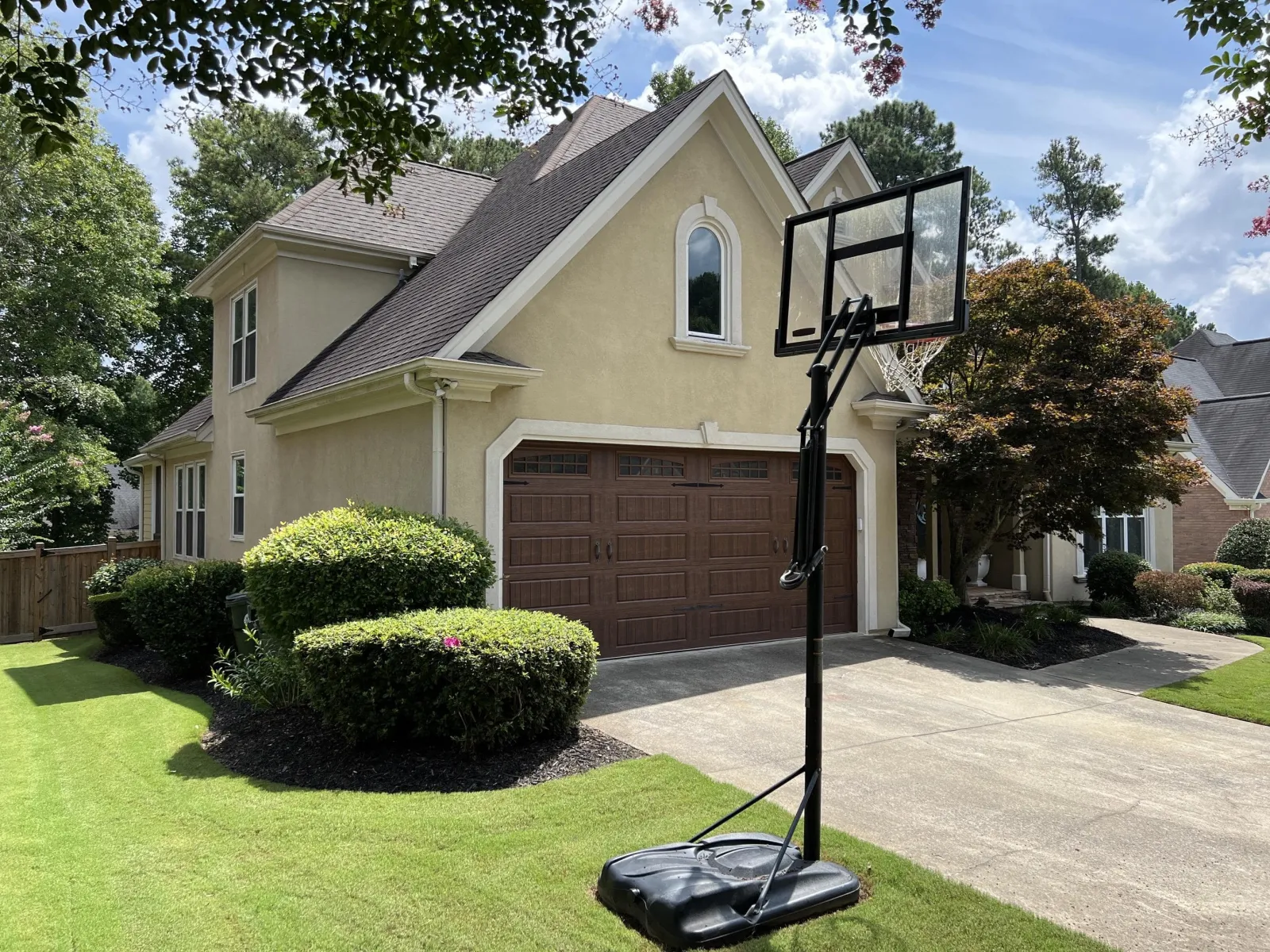 Here's the quick answer: on average, a coat of exterior paint will last from five to ten years. However, some homes will need a repaint sooner, while others will keep their fresh look longer.
Factors that may influence exterior paint longevity include:
Type of paint: Quality paint will resist the elements without fading, cracking, or chipping for a longer time. It pays off to invest in a high-grade exterior paint product like Sherwin-Williams SuperPaint or PPG AcriShield Max.

Application: Proper application can extend paint longevity. At Nelson Exteriors, we follow a meticulous process that includes washing, scrapping, caulking, sanding, prepping the surface, and finally, applying one or two full coats of premium paint.

Local weather: The Atlanta area experiences extremely hot summers, high humidity, and sharp temperature shifts in the winter. Exposure to the elements causes paint to deteriorate more quickly, while humidity promotes mildew and algae growth.

Your home's position: The more sun your home gets, the faster paint will fade and deteriorate.

Paint color: Lighter paint absorbs less UV radiation and thus lasts longer. Lighter paint can also help keep your home cool.

Siding material: Some siding materials need more upkeep than others. For example, wood siding requires repainting more often than aluminum siding since wood may rot when exposed.
4 Reasons Your House Needs a Repaint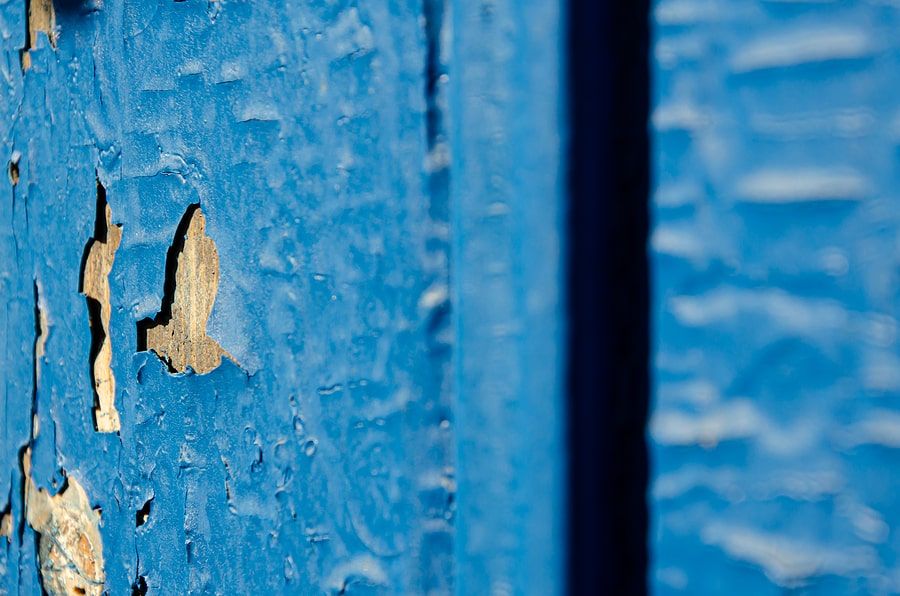 So how do you know it's time to repaint your home exterior? You may consider scheduling a paint job if:
Your exterior paint lost its vibrancy. Compare photos of your home's exterior from several years ago with its look today. You may notice significant fading or see that your paint doesn't look as brilliant as before.

You're getting ready to sell your home.

If you're planning to put your property on the market, a freshly painted exterior will help you attract potential buyers.

You notice signs of wear - like cracking, peeling, and chipping, which indicate that your exterior paint has sustained a lot of damage from the elements.

You haven't had your house painted in several years. Even top-grade paints fade and wear down eventually.
If you're experiencing any of these issues, don't hesitate to contact Atlanta's top exterior painter, Nelson Exteriors! Let us provide you with a free inspection and estimate for service.

What You Gain by Repainting Your Home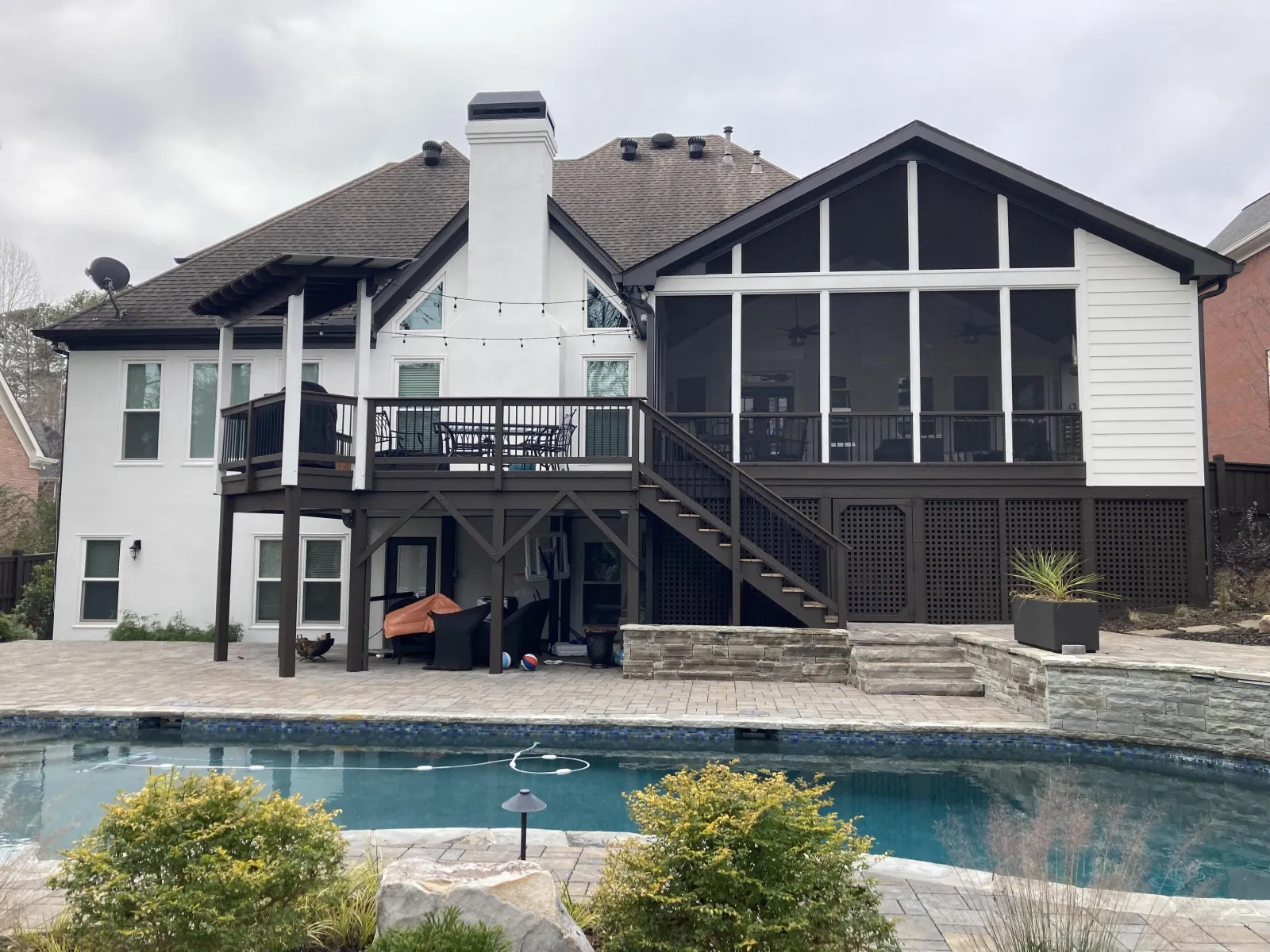 When you ask, "How often should you paint your house?" you should also consider what you gain when your home gets a new coat of exterior paint. Repainting your house can:
Boost your home's curb appeal. Fresh exterior paint will give your home an instant makeover. You'll enjoy your outdoors more and will take pride in showing your home to visitors.

Improve resale value. An exterior repaint is one of the most efficient ways to create a great first impression on prospective buyers and potentially negotiate a better offer on your property.

Increase energy efficiency. A light, solar-reflective paint will help keep your home cooler throughout the summer. White reflects the most UV rays, but if you find white too bright, light gray, beige, and light pastel colors are also highly energy-efficient.
What to Consider Before Repainting
Are you ready to repaint? When you consider an exterior paint job, look into these factors:
Choose the right paint. Select the best-quality paint within your budget in a color and texture that enhance your home's style. Pay attention to paint properties like resistance to UV and mildew.

One or two coats? If your budget and time-frame allow two coats of paint, this extra investment can pay off big time. Two exterior paint layers will create a much more durable coat of paint that lasts longer and protects your home better.

Repaint at the right time. Most paints require a temperature of at least 40 degrees to set properly.

Cost. The cost to paint a home in the Atlanta area will need to be calculated by a professional. Painting costs will vary from house to house and cannot be estimated site unseen.


Work with a reputable contractor. Hire a locally-based, experienced contractor with solid positive reviews on their paint jobs. We at Nelson Exteriors are proud to be a family-owned and -operated painting business with a track record of many happy clients in the Atlanta Metro area.
Nelson Exteriors: Painting Properties in the Atlanta Metro Area Since 1986
How often should you paint your house? That depends on various factors, like the type of paint, work quality, and local climate. At Nelson Exteriors, we aim to deliver the absolute best painting services in Marietta, GA, and the Atlanta Metro area. Local homeowners choose our award-winning team for our smooth, transparent process, outstanding service, and competitive prices.
Call us at (678) 283-8171 or contact us online for an exterior painting quote.