Many psychologists note that colors affect the mood. That is perhaps part of the reason white is common in kitchens, blue suits bathrooms, while orange tends to be perfect for indoor gyms.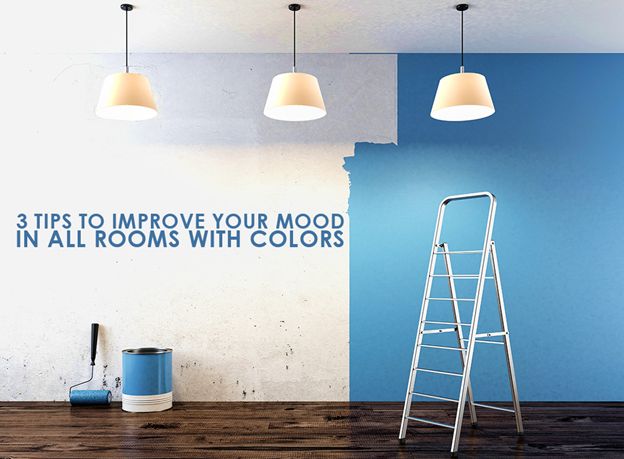 When it comes to exterior and interior painting, Nelson Exteriors can share smart tips on choosing your paint colors right to achieve your intended look and feel for each room. Remember the following:
Combine Based on Right Reasons
Forming a palette of several shades may come naturally to you, but be mindful on the space you're choosing it for. You have to consider the size of your room, its purpose, and your personal taste.
For instance, to make your small living room feel larger while creating a relaxing ambience, choose light green as your main color. A light shade tends to make any space seem bigger and brighter, while the color green is the most restful to the eye.
You have to know the psychological value of every color; be sure what kind of mood you want for particular rooms. This way, investing in simple interior painting can transform your space.
Limit to Three or Four Colors
The ideal maximum number of colors in a palette is four. Having a fifth shade may disrupt the visual harmony and make the palette look cluttered.
For exterior home design, you'd only use the fourth color to accentuate your entry or introduce a change in material. Otherwise, it's best to just have one predominant color and two secondary hues for the trim and accent architecture features.
Be Wary of Having It Too Much
When you're ready for painting in Atlanta, GA, think twice before choosing to have colors in large amounts, or else you get their opposite effects.
For example, yellow is generally the color for cheerfulness, but it could also evoke anger or frustration in large quantities. With this in mind, make it play a secondary role in the color scheme to avoid stimulating negative emotions.
Considering the impact of hues to your everyday life, choose them wisely. To get professional advice for your room color choices, call Nelson Exteriors now at (678) 283-8171 and let's talk about your remodel.